CopperSmith is Excellent
Based on 562 Reviews on YotPo
Catherine Troxell with Grace Thomas Designers shares her experience.
Listen to the Leary's experience with their custom dream home!
Hear how the Harrison's created their ideal entertainment space.
Jeff G.
Verified Reviewer
11/02/2022
Great experience
The Coppersmith hood was a bit more expensive than I was hoping and it took a little longer than I thought to get delivered but I could not be happier. These hoods are worth every penny.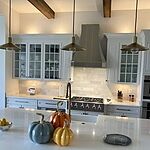 Custom Hood
We loved working with Coppersmith to create a custom hood for our client's kitchen. This was the perfect statement piece for this new build in Nashville for our clients who love to cook and entertain. To see more photos of this project, visit bethhaleydesign.com. Design: @bethhaleydesign Photography: @allisonelefantephoto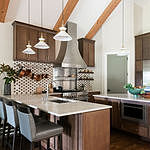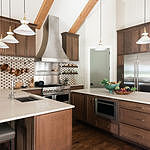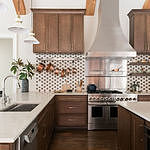 Donna L.
Verified Reviewer
10/24/2022
Beautiful Custom Copper Tub
Working with CopperSmith was a very pleasant experience. Their communication is fantastic, they "heard" what I wanted, which is no small feat. I had in my mind what I wanted and explained it to CopperSmith, they caught my vision. They made recommendations and I ordered the tub. The angst of waiting for it to be made and delivered was far outweighed by the JOY I had when it arrived. It was carefully packaged in a wooden crate and once opened...STUNNING is the word that came to mind. I love it. I highly recommend CopperSmith. They are worth it.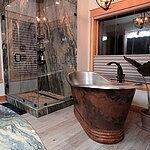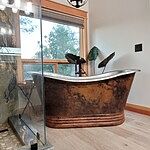 Dena T.
Verified Reviewer
10/20/2022
Gorgeous Hood!
We had a wonderful experience with CopperSmith, and love our custom hood!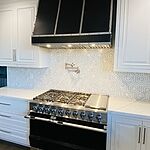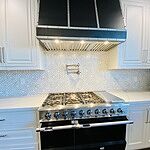 Cathleen T.
Verified Reviewer
10/18/2022
Copper tabletop
The product is beautiful and delivery was great. Looks great in the kitchen.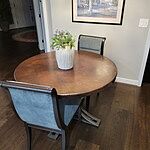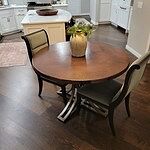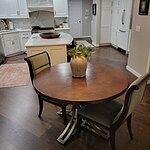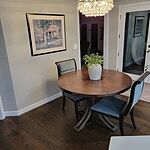 Jennifer R.
Verified Reviewer
10/15/2022
Copper Range Hood
We absolutely love our Coppersmith range hood. It is a focal point and showstopper in our new kitchen! The service at Coppersmith is fantastic, we were sent finish samples and were given lots of guidance on what type of exhaust fan was best for our needs. Our questions were answered quickly and thoroughly and post delivery follow up was appreciated. We couldn't be happier with our new range hood!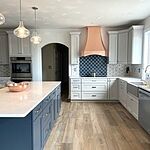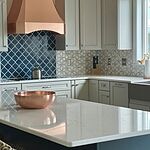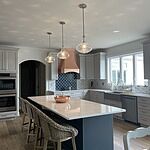 Jennifer N.
Verified Reviewer
10/13/2022
Worth the Wait!
Worked with my client to customize this beautiful range hood. Ordered at the height of Covid, we had to wait a little longer than expected, but it was well worth it. The range hood is the focal point and jewel of my clients' new kitchen and is a real statement piece.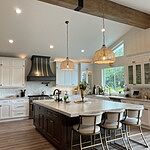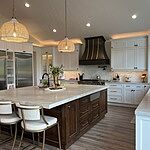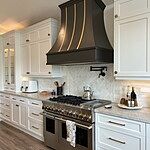 Jeanne S.
Verified Reviewer
10/11/2022
Range Hood
I needed a large, unique range hood for a client's new home. The customer service rep from CopperSmith helped me with the sizing and sent me color samples for ordering. It shipped on schedule and arrived safely. My client could not be more happy with this beautiful range hood for his kitchen. The quality and workmanship is just beautiful. Thank you so much!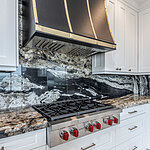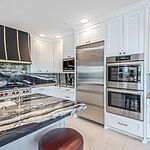 Tara M.
Verified Reviewer
10/04/2022
Wonderful hood
Excellent hood! It came boxed and well protected, a few weeks late due to supply chain, but it was worth the wait. We get tons of complements and love what it adds to our kitchen!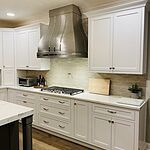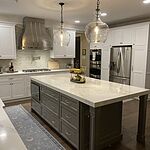 Melina A.
Verified Reviewer
09/23/2022
Outstanding Customer Service
I was shopping for a new sink for my brand new kitchen, the sink that I was specifically looking for, after so many online surfing I finally found World Coppers Smith web site, and I was amazed with the product. the specific sink that I wanted had a delivery window of 12 weeks and that was way too far, when I made a call, it happen to be my lucky day, as STEPHEN COLLINS went above and beyond to help me out with choosing the right sink for my kitchen, and explaining the product durability and answered all my question that i had, and more important suggest me the availably of the sink on eBay, which I was thrilled and that was a great news, because I didn't have to delay the installation of the new kitchen, and more important having my favorite sink after all. Thank you so much Stephen Collins for offering your experience on choosing the right sink and your great customer service.
Lee'Or M.
Verified Reviewer
09/21/2022
Project Hildene
We had a fabulous experience with World Copper Smith. From the beginning designs to the end concept and product we were very happy. @beylabluedesign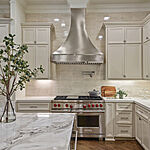 Our hood is beautiful!
Our hood is beautiful!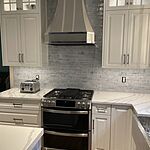 Jena M.
Verified Reviewer
09/14/2022
Antique copper range hood
I'm in love with my copper range hood. Company was great to work with and very helpful.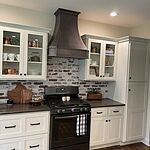 Alex C.
Verified Reviewer
09/06/2022
Beautiful craftsmanship
As the wife and I went through the process of renovating our kitchen, the piece we were most excited about was our custom hood. That and the range are really the focal point of the kitchen. Working with CopperSmith was super easy and a very helpful and friendly service rep made the whole process flawless. Now that the Reno is finished we cannot be happier with the product quality.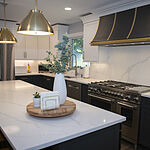 kitchen project
We love our new farm sink, island sink and matching copper vent hood. It is the show piece of our home that everyone talks about the most!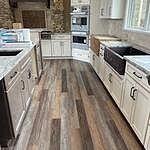 Nancy S.
Verified Reviewer
08/06/2022
Focal point of open kitchen
Absolutely stunning! it fits perfectly in my kitchen, and I get tons of compliments. Also, functionally the exhaust fan works pretty well! Very happy with my selection. My customer service rep made sure I had all the details & schematics before I made my final purchase.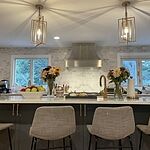 Michael L.
Verified Reviewer
08/05/2022
Amazing hood and matching sink with ventilation system.
From the website tools to the physical samples and especially the phone hand holding with Stephanie to answer our questions, the selection process was fun to navigate. The ventilation system is amazing. Excellent info for installation and care. The finished products exceeded our expectations!! The freight shipping was well packaged. Definitely the "Wow" for our kitchen!!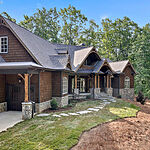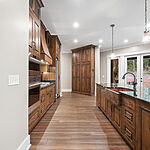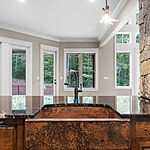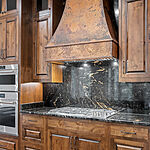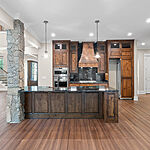 Outstanding service and a beautiful
Outstanding service and a beautiful product. Can not say enough about this company. I highly recommend them!!!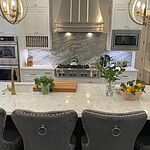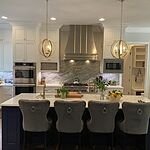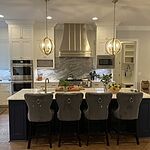 Tessie G.
Verified Reviewer
08/03/2022
Coppersmith Vent hood
I was designing my dream kitchen for my new home. From the first time I saw Coppersmith Vent Hoods, I knew I would design my entire kitchen around one of those vent hoods!! I reached out to the very knowledgeable and thorough service team and they walked me through every step of the process. Before I placed my order, they sent a complete sketch of the design with measurements for my approval. When I received my vent hood, it fit perfect and brought everything together. Thank you Coppersmith for making dreams come true.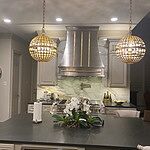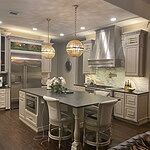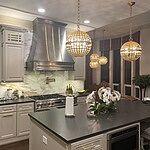 Clark B.
Verified Reviewer
08/02/2022
Solid experience, great customer service
No regrets. Wanted an eye-popping statement piece for a hood and was disappointed in the "high end" wolf options that supposedly went with our new stove top. And the prices of other hoods were a bit much. CopperSmith seemed to have all the flexibility, style and fair pricing I needed. Also wanted a powerful and quiet fan and they had it. When there were delays due to material shortages, I was kept informed. And when they were finished, but my project had delays of its own, CopperSmith agreed to not ship for a few weeks. Worked out great.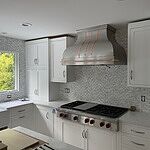 Yeeta Y.
Verified Reviewer
07/12/2022
Amazing customer service and beautiful products!
I love my CopperSmith oven hood. It is absolutely beautiful. Ordering it was a breeze! I had a couple of questions regarding specs and the customer service was super helpful in answering all of my questions. It works great and looks absolutely gorgeous — highly recommend this company!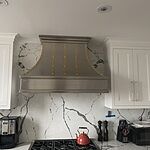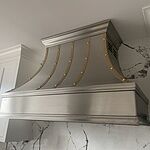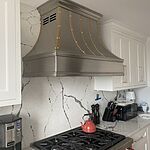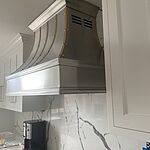 Noel P.
Verified Reviewer
07/12/2022
Beautifully crafted custom range hood!
Excellent customer service and quality product!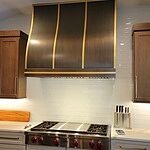 John P.
Verified Reviewer
07/01/2022
Copper Tub
Coppersmith was outstanding to work with. Prior to my order, they assisted me in the rough in dimensions and the overall dimensions to fit the tub into the required space. The tub arrived on time and intact. When we placed the tub into its final position, everything fit like a glove. The faucet was an easy mount from the basement and looks great. Finally, we put the vanity together with the vessel sinks that match the profile and texture of the copper tub. WOW!!! Truly worth the price and the numerous adventures in our bathroom remodel!!!
Dawn E.
Verified Reviewer
06/29/2022
Estes Lake House
From the first call with questions on design to the order everyone was professional and very knowledgeable. We just love the final design and it completed our kitchen in our new lake house. Thank you to a great staff.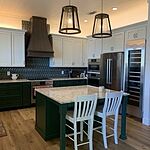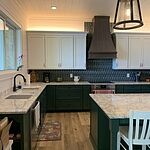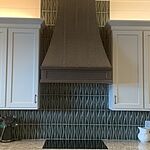 Tracey M.
Verified Reviewer
06/29/2022
Great Product and Great Customer Service
As an interior designer I see a lot of products. CopperSmith delivered a beautiful hood of the highest quality. Their customer service team was attentive and knowledgeable. I highly recommend!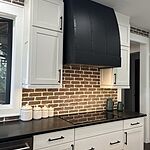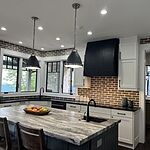 Stephanie G.
Verified Reviewer
06/23/2022
Love, love, LOVE!
I found CopperSmith online (Google) and just fell in love with the options. I have always wanted a copper vent hood for my kitchen, and though the project was a couple years in the making, I finally got to move forward. Today I have this amazing focal point in the middle of my kitchen - basically the first thing you see when you walk in, and it is STUNNING! Stephen was great to work with - very patient, accommodated all my questions and neurosis! :) Product came shipped in the most protective packaging/crating I think I've ever seen. It's beautiful, timeless, and I am in LOVE!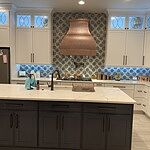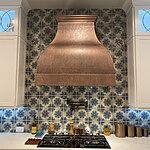 Diane W.
Verified Reviewer
06/17/2022
Best Customer Service
The Copper smith customer service team is by far the most professional and efficient group of people we have the pleasure to work with. Our part was replaced quickly. Everyone we spoke with was very polite and helpful. Thank you!
Andrea D.
Verified Reviewer
06/15/2022
Love my hood!
Great experience with World Copper Smith! Ordering was easy, for my custom hood and so far it works great! No complaints and get lots of compliments.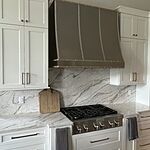 Susan C.
Verified Reviewer
06/14/2022
Love my copper sink
CopperSmith was a delight to work with. They helped me with each step of finalizing which sink I wanted and then ordering it. It arrived on the date promised. It was definitely packed in a fashion to totally protect my sink. My sink is beautiful, well made and perfect for my kitchen. Best choice ever.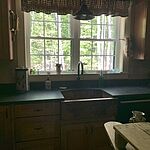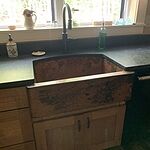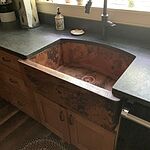 Fantastic experience!
I just wanted to let you know that the range hood arrived in impeccable packing and is now the beautiful focal point of our newly updated kitchen! We chose to keep the old cabinets and just replace the countertop, sink, backsplash and add the range hood. We couldn't be more pleased with the hood and with Coppersmith! I would like to leave a positive review but can't find anywhere on your site to do so. I've attached photos of the hood in our kitchen. Again, Thank you for your professionalism and excellent quality work! D. Jansen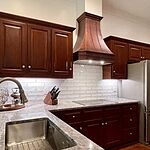 Rhett J.
Verified Reviewer
06/13/2022
Great customer service and the
Great customer service and the product was better than expected! Hood looks amazing!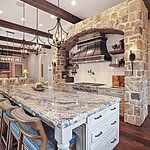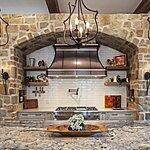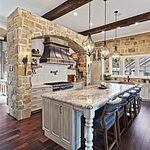 Stacy P.
Verified Reviewer
06/08/2022
Custom Hood
Worldcoppersmith is AMAZING! Assisted us in every step and decision that needed to be made. Including drawings and finishes. Would recommend them every time and I look forward to using them again for my clients.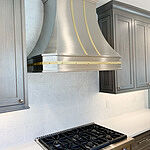 Donna P.
Verified Reviewer
06/03/2022
Very Pleased!
We have used Coppersmith for 2 projects. Both times we received high quality products, excellent customer service and follow up. They actually answer their phone calls with a live person who can answer your questions!
Donna M.
Verified Reviewer
06/02/2022
Donna Markley M.B. Designs Yakima
Donna Markley M.B. Designs Yakima WA
Waleed H.
Verified Reviewer
05/22/2022
CopperSmith The BEST! Keep Doing What You Are Doing!
We are finishing a year long home expansion and remodeling project. We have dealt with many suppliers and companies over the course of this project. CopperSmith was the BEST customer experience. The team was extremely professional, detail oriented and extremely pleasant to interact with. The quality of the hood was world-class. The hood came in a very well box with 2 pairs of white gloves for installation. We are extremely happy with the overall experience and we HIGHLY recommend CopperSmith! Keep doing what you are doing CopperSmith Team! The Hassanein's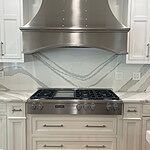 Karen E.
Verified Reviewer
05/20/2022
Beautiful sink, amazing customer service!
We had our new sink shipped directly to a little house that we're updating in Central America, so we didn't get to see it until we arrived and viewed it in place. What a pleasant surprise! The sink was exactly as designed, great quality and color, and it actually was completed well ahead of schedule. It was so exciting to be able to set up and use the kitchen on this trip! We've previously ordered two copper sinks from other manufacturers for different projects over the years, and are just as pleased with this one compared to those. And for a little/lot less money. We're very happy buyers!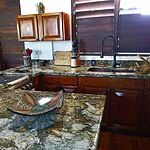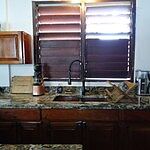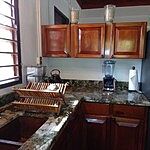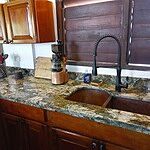 Sharon R.
Verified Reviewer
05/19/2022
Hammered Copper Kitchen Centerpieces
I purchased a Modern Farmhouse single bowl beehive-hammered copper Apron Sink and Classic light antique-hammered Range Hood for my recent kitchen remodel. Both are lovely and are the standout centerpieces of my new kitchen space. Since the sink is a "living" surface, it does require quite a bit of scrubbing to maintain the shiny surface. The range hood is maintenance free. Coppersmith staff was there every step along the way and kept me informed of their schedule and delays. I received prompt responses to any questions I had throughout the process.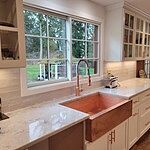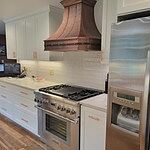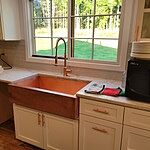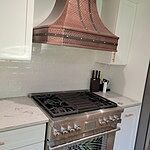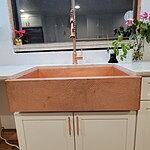 Robin S.
Verified Reviewer
05/18/2022
I LOVE my rangehood
I couldn't be happier with the decision and investment. It is the centerpiece of the kitchen and everyone compliments. It's beautiful. And the team was extremely nice and helpful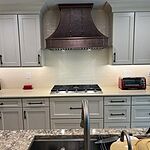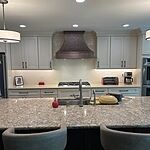 Kathy M.
Verified Reviewer
05/17/2022
Excellent Product
We have a large kitchen and bath showroom. Our Coppersmith hood is a crown jewel in our highest end kitchen display. We use this kitchen to cook and entertain as well and this hood never fails!
Clay R.
Verified Reviewer
05/12/2022
Vanessa was able to direct
Vanessa was able to direct me how to get my light bulbs changed out easily and which ones to replace the old bulbs with.
Lauren T.
Verified Reviewer
05/09/2022
Gorgeous Hood!
We recently updated our kitchen and ordered this 48" custom hood based on a photo I found on instagram and sent in. They made it exactly to my specifications and it looks beautiful in the kitchen. Customer service was always prompt when needed. Would definitely order from World CopperSmith again, highly recommend!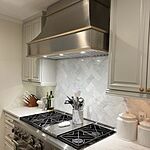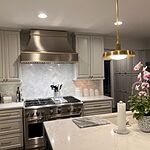 Lisa G.
Verified Reviewer
05/02/2022
1854 Farmhouse kitchen
I reached out to Coppersmith in 2021 to assist me with a kitchen update for a clients 1854 farmhouse. Each point of contact at Coppersmith, from sales to service, were extremely responsive and went out of their way to assist in finding the perfect solution for my client. I will not hesitate to work with your company on another kitchen design project in the future.
Baruch S.
Verified Reviewer
04/26/2022
The best service and production
The best service and production
Great products and service!
I was very happy with the custom sink they provided, as well as the shop drawing process and service.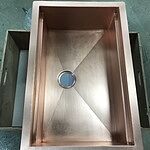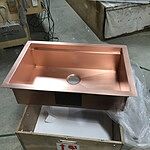 Rema H.
Verified Reviewer
04/19/2022
Seamless experience & beautiful custom hood
Seamless experience with this company. Stephen was an excellent initial point of contact for my custom range hood, and the design team was very fast at getting the proofs over for my review. The hood came out exactly as I wanted it to. Will work with them again!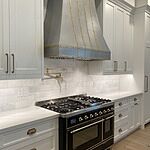 Katie B.
Verified Reviewer
04/18/2022
Designer DS3 Range Hood
Coppersmith was great to work with on the procurement of our hood for one of my remodels ~ my client is thrilled with the final look and the overall functionality of the internal blower ~ already have another hood on order with Coppersmith and will continue to partner with them on future projects!!
Shannon S.
Verified Reviewer
04/08/2022
48" Beauty
Ordering process was very easy. I received one on one attention until I got the exact diagram of the vent hood that I wanted. Had one delay in shipping but the company worked to get my vent hood in time for my new home.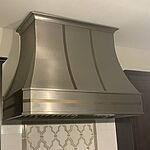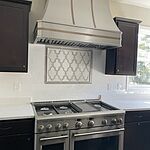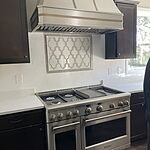 Diane G.
Verified Reviewer
04/07/2022
66 inch mega hood
We ordered a 66 inch hood for a kitchen remodel. My salesperson (Stephen) has been wonderful to work with. He checked in often. Item arrived so well packed and in perfect condition. There were even white gloves for handling the hood during install. (My only complaint was that the shipping company left the giant crate on the street and the contractor had to scramble to get someone to unload it.)
Kathleen S.
Verified Reviewer
04/03/2022
Excellent Problem Solving
We had a problem with the filters and surrounding pieces not fitting into the opening on our new Coppersmith hood. It was an odd problem and Denise was wonderful helping us through this. She connected us with Trade Wind since it was their parts that were in question. They were also great and offered to make a smaller replacement piece, which they did. It arrived quickly and the problem is now solved. We are grateful for the excellent customer service from both Denise at Coppersmith and Shannon at Trade Wind.
Yvonne P.
Verified Reviewer
04/02/2022
Copper Sink
We love our new copper sink! It fits perfectly, is well sealed, blends in well with our counter top, Thank you!