CopperSmith is Excellent
Based on 531 Reviews on YotPo
Catherine Troxell with Grace Thomas Designers shares her experience.
Listen to the Leary's experience with their custom dream home!
Hear how the Harrison's created their ideal entertainment space.
Katarina L.
Verified Reviewer
09/04/2023
LOVE our copper table!!!
Our experience with CopperSmith was great! From start to finish, the process was smooth and they helped us every step of the way. I was able to receive various different samples from them to help us determine the perfect patina for our dining room table. The renderings and scaled drawings they provided helped us to see exactly what we were getting and even order table legs before the table top itself had arrived. When the top arrived, the packaging was phenomenal, and once unpackaged, the table was gorgeous and exactly as described and expected. We absolutely love our table from CopperSmith, and it is the main focal point of our dining room design. They were a great company to work with and we would definitely order from them again!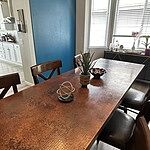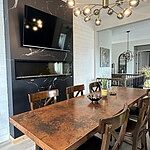 Our Coppersmiths hood !
People are stunned at the beauty of our new Coppersmith hood! It is the focal point of our kitchen! Thank you Coppersmith. You were so helpful!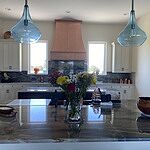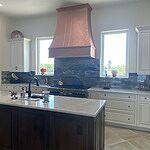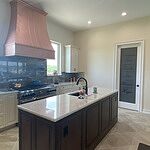 Joshua Z.
Verified Reviewer
07/29/2023
Coppersmith was a pleasure to work with on our custom sinks!
When I decided we wanted copper sinks in our new kitchen, I didn't immediately realize that we would need them to be customized. The drain on one had to be a few inches off-center so that the disposal motor wouldn't interfere with a hot water dispenser under the sink, and the front flange on the other one needed to be 1" instead of 2". I was worried that getting this done right would be a problem, but working with Coppersmith was a dream. They sent drawings for our builder to confirm, and even made a few additional adjustments at no charge. The sinks arrived looking beautiful, and have only gotten better since we've been using them. The weathered copper finish has taken on a lovely patina, contrasting beautifully with our black granite counters. I'm absolutely thrilled, and would absolutely work with Coppersmith again.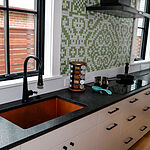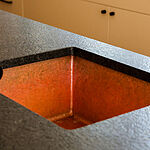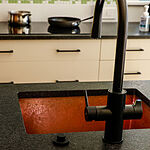 Thomas C.
Verified Reviewer
07/28/2023
Love Coppersmith
Amazing service and quality! If you aren't buying Coppersmith you are buying something inferior.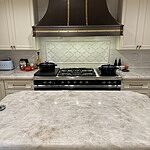 Deanna S.
Verified Reviewer
07/24/2023
As stated before, from my
As stated before, from my first request for information and samples to the process of buying the copper sink was an easy process. We are loving our copper kitchen sink. It is quite the attention grabber when we have people over.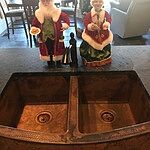 Tawnee P.
Verified Reviewer
07/05/2023
Range Hood
I love my range hood! It is beautiful and functional! Already recommended to everyone I know building or remodeling!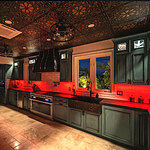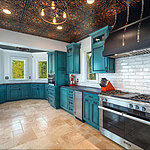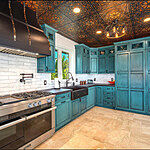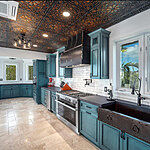 Sherrie L.
Verified Reviewer
06/28/2023
Great Product and the customer
Great Product and the customer service is exceptional.
Rick S.
Verified Reviewer
06/24/2023
Three Sinks Later
We had purchased an historic property back in 2017 with the thought of making it into our private residence along with three Airbnb properties. Here we are three kitchens later, and each kitchen was unique and needed a custom sink. Coppersmith came to the rescue. The first kitchen we used their drainboard sink in an oil rubbed bronze finish. The only downside was that it was a painted finish and it scratch within the first year. You know you are working with a good company when they come up with a solution for any problems. They did come up with a solution that worked for us. Learning from that the next kitchen was a solid copper sink with the drainboard. The last kitchen had a lot of brass accents so we went with a solid brass sink. We love the quality of their sinks, the heavy gage metals and all the option in finishes and accessories. We chose not to have any coating on the metal, to let it age naturally. We love the look. We had a great experience with Coppersmith on all three sinks from beginning to end. We'll definitely use them again in the future.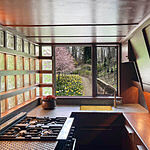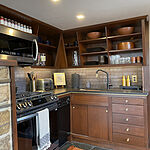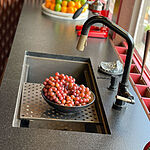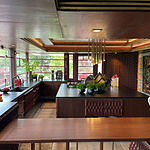 Lisa M.
Verified Reviewer
06/23/2023
Beautiful Range Hood
This was my first experience working with World Coppersmith and I will definitely be a repeat customer. As a designer, I am always looking for good quality, responsive companies to partner with. In this instance I wanted a custom made range hood for a 48" Thermador range my clients selected. It had to be a showstopper! We are so pleased with the product! Communication and timeliness were also top notch through World Coppersmith.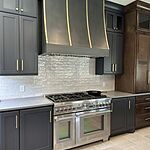 Sheila S.
Verified Reviewer
06/22/2023
Beautiful brass range hood!
We are thrilled with our brass range hood from Coppersmith for our kitchen remodel! Great customer service as well! Thank you!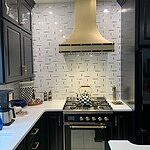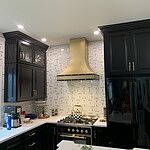 Laurynn D.
Verified Reviewer
06/20/2023
Copper Table Tops
We ordered custom copper table tops for a winery tasting room & they turned out great! We definitely recommend Coppersmith!
Jeff B.
Verified Reviewer
06/20/2023
Top Notch Product!
Had a small problem with shipping, but CopperSmith helped resolve in a most professional manner and made it Right! Very pleased with this company and their Awesome Copper Sink!!! Thank you CS!!
Very y.
Verified Reviewer
06/20/2023
Unique product
Unique product
Naiara M.
Verified Reviewer
06/19/2023
overall very satisfied
great customer service and support, quick responses, great quality
Robert R.
Verified Reviewer
06/06/2023
Copper range hood and Sink
The customer service and products that we received from World coppersmith were exceptional. They were the perfect accents for our new kitchen. See the photos!!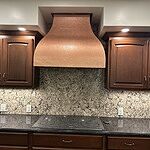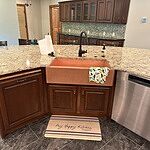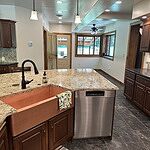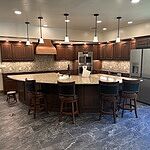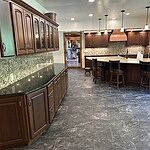 Shelly Q.
Verified Reviewer
06/01/2023
beautiful
love our copper sink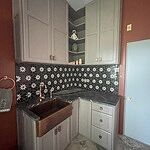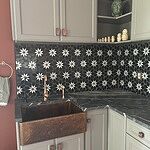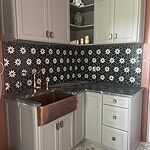 Brandi L.
Verified Reviewer
05/23/2023
Excellent Experience
We couldn't be more pleased with our range hood. The design process was easy and efficient, and the finished product exceeded our expectations. Exceptional quality!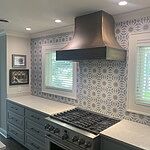 Susanne C.
Verified Reviewer
05/19/2023
Seamless project
I couldn't be happier with the assistance Coppersmith provided. From their interactive website to client services, the process was seamless. I am sure my client will be happy with her gorgeous range hood for many years.
Penny G.
Verified Reviewer
05/18/2023
I love my range hood!
My range hood came out just as I had hoped. I love it! The order process was smooth and my builder had no issues with the installation.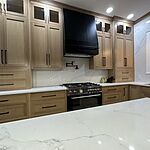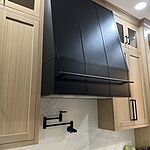 Jeffrey W.
Verified Reviewer
05/17/2023
5 Stars
Smooth design process and a beautiful finished product. Would purchase again. A real custom centerpiece to our kitchen.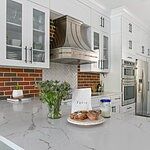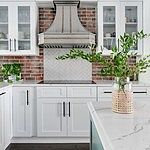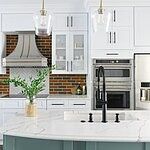 Paula P.
Verified Reviewer
05/16/2023
Custom, beautiful, and special
We've built several houses and were getting tired of brushed stainless steel (enameled steel is too heavy and composite granite stains) sinks. This is the 3rd polished, hammered sink we've installed in the last 2 years and love it! Communication before, during, and after placing the order was excellent. The sink arrived exactly as expected and is just beautiful. We receive compliments from guests all the time.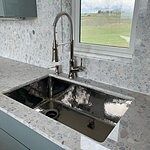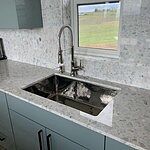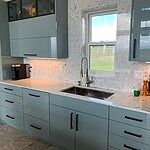 Purvi P.
Verified Reviewer
05/16/2023
Brass Hood
World CopperSmith built a beautiful 48" custom range hood for our kitchen renovation project. The hood is absolutely stunning and one of the centerpieces in our new kitchen. The company was great to work with from start to finish. I sent them a picture of a hood I liked along with the dimensions needed to fit in our kitchen space. They were able to match the style and colors to perfection. They also offered suggestions along the way while building the unit along with sending visual updates via email. I highly recommend them for your kitchen range hood! Thanks, World CopperSmith!!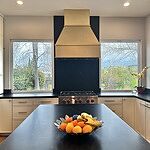 Love the copper hood!
We have been very happy with our copper hood! It fit perfectly with our cabinets and tile. The whole process from decision making to installation went without any complications I did not use our old hood fan because it was too loud but the one that came with the copper hood is very quiet I would highly recommend this company and their products
Julie F.
Verified Reviewer
04/25/2023
Beautiful product, exceptional customer service.
I absolutely love the copper range hood that I purchased from CopperSmith. The quality is outstanding, the appearance is elegant, and the function is great. I was so impressed by the ease of ordering and very happy with the timing and professional delivery. Every question that I had prior to ordering and after was answered thoroughly and quickly. This hood is a centerpiece of the kitchen. I highly recommend CopperSmith products.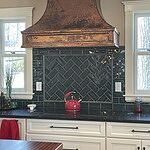 Pamela A.
Verified Reviewer
04/14/2023
Stove hood
The on line creation of my stove hood was a great experience. They sent me samples of the finishes so I was able to make sure of the color. I did a rustic hammered look but added stainless to the straps to tie the look to my stove. It was all so easy on the on line options. I tried several different looks before making my final choice. So many people have complemented me on how outstanding the stove hood looks. I recommend them highly, and I recommend their online ability to be creative.
Catherine G.
Verified Reviewer
04/11/2023
Range Hood
I am incredibly happy with my range hood! It is the centerpiece of my kitchen. Service was fantastic. Highly recommend !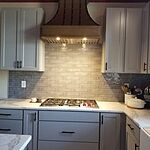 Krista B.
Verified Reviewer
04/10/2023
If only all customer service was like CopperSmith!
We are really happy with our installed Range Hood, the Classic CX6 Graphite Black semi-gloss. Our installation team let us know it was excellent quality and had everything they needed to make sure it was hung correctly. The sales and service team were amazing and so helpful with expected ship dates, pricing, options. We'd definitely order again from CopperSmith.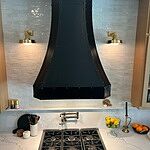 ROBERT M.
Verified Reviewer
03/31/2023
Excellent Service and a Beautiful Product!
We designed our custom range hood with the help of Coppersmith, and it exceeded our expectations. It is beautiful and fit the décor of our kitchen remodel perfectly.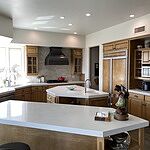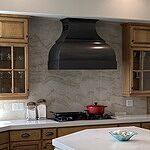 Heidi S.
Verified Reviewer
03/30/2023
Copper Dining Table
Wanted to go more contemporary as well as downsize our kitchen table and discovered Coppersmith. From start to finish the experience was fantastic and we are very happy with the end result.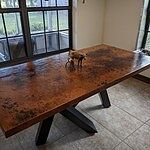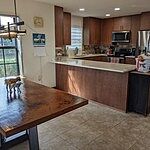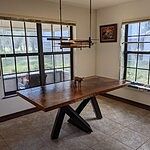 Stephanie P.
Verified Reviewer
03/30/2023
Excellent
We just finished another remodel using a World Coppersmith hood in the kitchen. Another beautiful hood and another excellent customer service experience for us. This is the third hood that we have installed from World Coppersmith and we plan to order another for a new project this week. Love this company.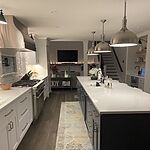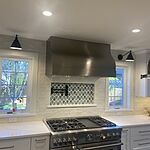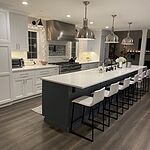 Chrystal B.
Verified Reviewer
03/28/2023
Stunning Copper Kitchen Hood Top
It's a classic beauty and the focal point of our kitchen. The quality is everything that was promised and more and worth the wait. My husband easily installed this with help from a friend. Thank you to your friendly, talented team!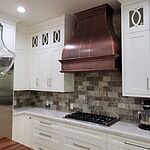 Dawn A.
Verified Reviewer
03/24/2023
Hood with down draft
We are so amazed and in love with our Hood. We did a major remodel and wanted to make a statement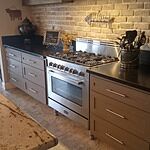 Monica P.
Verified Reviewer
03/23/2023
Beautiful Craftmanship!
Function and beauty wrapped in one amazing piece of art! I was leary about such a project but the Coppersmith team made it painless and the end result speaks for itself! The design team reached out to make sure their design and dimensions were what we wanted, tweaked it accordingly and again, the end result speaks for itself!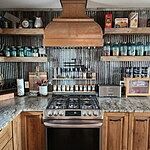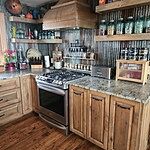 Scott M.
Verified Reviewer
03/21/2023
Brass vent a hood and fireplace surround
When we starting designing the house my wife insisted on a brass vent a hood. We started looking online since we are also in the commercial roofing and sheet metal business. We found CopperSmith quickly since we had already done business on some roof related items. We chose a design added our on touch to it which the design guys where happy to accommodate. Then it came time for the Fireplace surround and we wanted something other than wood and paint. We sent Stephanie Pobuda a drawing with what we wanted and she was able to get the design team to draw it and price it. From design to delivery was a very seamless process. Both items came crated to with stand the abuse from the shipping carriers.
Kristen F.
Verified Reviewer
03/21/2023
Great!
We had a great experience with World Copper Smith. Product shipped out on time, arrived well packaged and install was well written. Customer service was very helpful in evaluating the type of blower and answered all the questions I needed. We will definitely work with them again. Oh, and beautiful product!
Andrew T.
Verified Reviewer
03/21/2023
Kitchen Hood
We got to build this kitchen hood the way we wanted it. I had question as I was building it and Copper Smith helped me through the whole process. When arrived, it was package well with no damage. The fan vent set up looks great. Overall very happy with our choice. Well worth the monies. Thank you Cooper Smith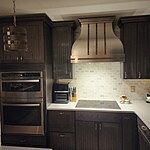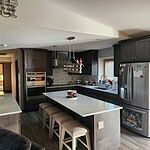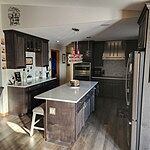 Tiffani C.
Verified Reviewer
03/21/2023
So In Love With My Hood
I love my new hood and get continuous compliments on how gorgeous it is. The site was so easy to work with. I needed the blower sent over early so my contractor could have it installed in advance. Coppersmith was so accommodating in helping me get all the dimensions and parts in right away. Then the hood followed upon completion. It is a jaw dropper. In completing a home remodel, the hood was one of the smoothest transactions. Can not say enough about the company and the product.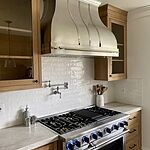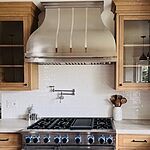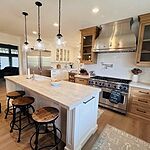 Lisa S.
Verified Reviewer
03/03/2023
Happy customers
We recently remodeled our kitchen and when I showed our contractor a picture in a magazine of a range hood I loved he said I needed to check out what Coppersmith has to offer. He was so right! I knew when I visited the Coppersmith website that I had found the right place. I found the perfect range hood and we received the CAD drawing. At that point our contractor realized there needed to be an adjustment and we sent it back to the team with our request. The drafting team was friendly and efficient and sent the new drawing back to us right away and it was perfect. The finished product is beyond our expectations. It is very high quality, a beautiful color, texture and patina. The craftsmanship is superb. It is now the focal point of our kitchen. Beyond that, the range hood is a high performance ventilation system that works quietly and efficiently. We had a very good experience with the Coppersmith team from start to finish. They were professional, knowledgeable, courteous and helpful. We highly recommend Coppersmith. We are happy customers.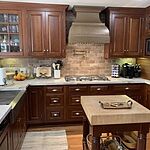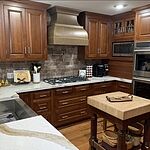 Kysa E.
Verified Reviewer
02/22/2023
Beautiful Design
Great company to work with! The quality is exquisite. Exactly what I was looking for.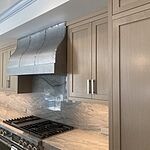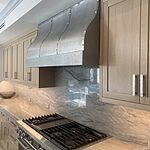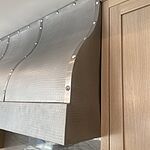 Bill D.
Verified Reviewer
02/22/2023
2nd Coppersmith hood has been installed
We are a design build firm specializing in kitchen remodels and we've just installed our 2nd Coppersmith custom range hood with very good results. The build quality, acknowledgement and ordering process and delivery are all what you would expect from a luxury grade product supplier. The design of the hood made the ducting hook up and attachment to the wall straight forward. Coppersmith offers a wide variety of finishes, materials, designs and styles. Recommended.
Gretchen C.
Verified Reviewer
02/22/2023
User friendly website and informative
User friendly website and informative and helpful customer service
Evergreen11
Verified Reviewer
02/20/2023
Stunning
We custom designed a hood for a large remodel project in Vermont - lending itself to both the modern elements we incorporated and more traditional sides of the house. Great quality product and works perfectly - really enjoyed working with them to create a beautiful focal point in the kitchen.
Grace W.
Verified Reviewer
02/18/2023
I love this sink- changed
I love this sink- changed the entire look of our kitchen!
Anne R.
Verified Reviewer
02/17/2023
Copper range hood
Our stove is on and island and in the center of our newly remodeled kitchen and dining room. The range hood, which can be seen from almost every angle, needed to be special and not modern looking. We found the perfect fit at Copper Smith. We used an interior from ventahood and an exterior from Copper Smith. We are very happy with the result!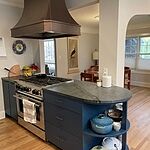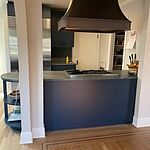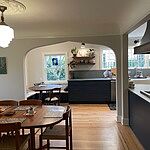 Linda T.
Verified Reviewer
02/09/2023
It took a month longer
It took a month longer than predicted but it was worth the wait!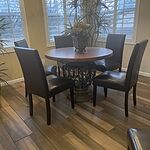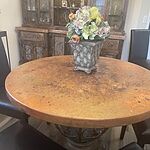 Janene V.
Verified Reviewer
02/09/2023
The Focal Point of Our Kitchen
We ordered a custom range hood that turned out to be the focal point of our kitchen! From ordering samples to answering questions about sizing, and scheduling delivery, working with World Copper Smith was seamless! The options were endless and the website was easy to use in submitting our custom order. We are so happy with the end result!
Aida M.
Verified Reviewer
02/08/2023
Custom Hood
It was a pleasure working with this amazing team that brought my project to life. It was very challenging because of certain things that had to be considered due to the fact that I wanted to keep my 63 year old cabinets that were custom built in 1955. I couldn't be happier with the result when it was all set and done. Thank you so much for the excellent support I had through it all .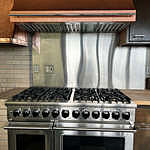 Scalloped hood
We are very happy with our purchase of this unique hood. CopperSmith made the ordering process easy. They were very prompt with responses to any questions I had. I believe it took 4 to 5 months to receive and it was beautifully packaged with no damage at all. We love the look and we receive many compliments on it. We are very pleased with the process as well as the hood itself!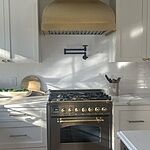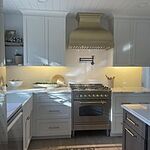 Dave L.
Verified Reviewer
02/05/2023
Remarkable Design, Service, and Value
My experience across the end to end process was remarkable - sales, design, production, delivery, and support. I choose CopperSmith over a custom manufacturer at one third of the price. The sales process with Steph and Vanessa was very responsive including the engagement of the engineering to help confirm the desired materials and specifications. The team proactively kept me informed during the manufacturing and delivery process and shipped my hood on the date committed. My contractor was able to install the product with out issue. In summary the product is amazing, the value very compelling, and the full team at CopperSmith committed to a quality customer experience.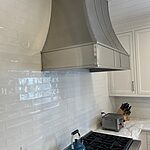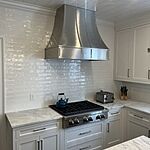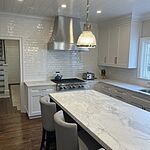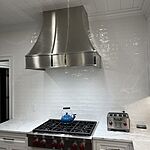 Sarah V.
Verified Reviewer
02/04/2023
CopperSmith Hood Review
Our hood turned out beautiful. We were building a new house and looking for a custom/decorative hood and were very pleased with the selections at CopperSmith. From the initial sample order to final delivery the customer service was wonderful. Not only does the hood look beautiful but the venting has worked wonderfully as well, very quiet but strong. We are very happy with our purchase from CopperSmith.