CopperSmith is Excellent
Based on 500 Reviews on YotPo
Catherine Troxell with Grace Thomas Designers shares her experience.
Listen to the Leary's experience with their custom dream home!
Hear how the Harrison's created their ideal entertainment space.
Dawn A.
Verified Reviewer
03/24/2023
Hood with down draft
We are so amazed and in love with our Hood. We did a major remodel and wanted to make a statement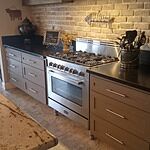 Monica P.
Verified Reviewer
03/23/2023
Beautiful Craftmanship!
Function and beauty wrapped in one amazing piece of art! I was leary about such a project but the Coppersmith team made it painless and the end result speaks for itself! The design team reached out to make sure their design and dimensions were what we wanted, tweaked it accordingly and again, the end result speaks for itself!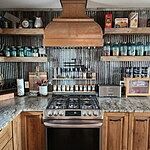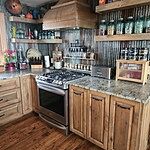 Andrew T.
Verified Reviewer
03/21/2023
Kitchen Hood
We got to build this kitchen hood the way we wanted it. I had question as I was building it and Copper Smith helped me through the whole process. When arrived, it was package well with no damage. The fan vent set up looks great. Overall very happy with our choice. Well worth the monies. Thank you Cooper Smith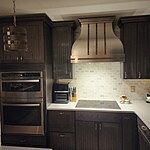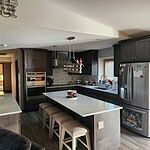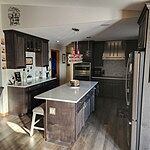 Tiffani C.
Verified Reviewer
03/21/2023
So In Love With My Hood
I love my new hood and get continuous compliments on how gorgeous it is. The site was so easy to work with. I needed the blower sent over early so my contractor could have it installed in advance. Coppersmith was so accommodating in helping me get all the dimensions and parts in right away. Then the hood followed upon completion. It is a jaw dropper. In completing a home remodel, the hood was one of the smoothest transactions. Can not say enough about the company and the product.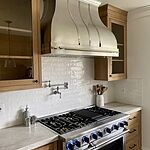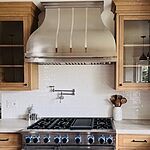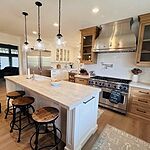 Lisa S.
Verified Reviewer
03/03/2023
Happy customers
We recently remodeled our kitchen and when I showed our contractor a picture in a magazine of a range hood I loved he said I needed to check out what Coppersmith has to offer. He was so right! I knew when I visited the Coppersmith website that I had found the right place. I found the perfect range hood and we received the CAD drawing. At that point our contractor realized there needed to be an adjustment and we sent it back to the team with our request. The drafting team was friendly and efficient and sent the new drawing back to us right away and it was perfect. The finished product is beyond our expectations. It is very high quality, a beautiful color, texture and patina. The craftsmanship is superb. It is now the focal point of our kitchen. Beyond that, the range hood is a high performance ventilation system that works quietly and efficiently. We had a very good experience with the Coppersmith team from start to finish. They were professional, knowledgeable, courteous and helpful. We highly recommend Coppersmith. We are happy customers.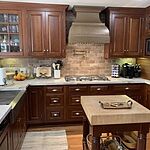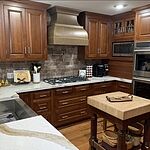 Kysa E.
Verified Reviewer
02/22/2023
Beautiful Design
Great company to work with! The quality is exquisite. Exactly what I was looking for.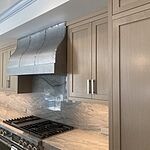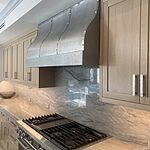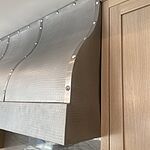 Anne R.
Verified Reviewer
02/17/2023
Copper range hood
Our stove is on and island and in the center of our newly remodeled kitchen and dining room. The range hood, which can be seen from almost every angle, needed to be special and not modern looking. We found the perfect fit at Copper Smith. We used an interior from ventahood and an exterior from Copper Smith. We are very happy with the result!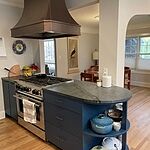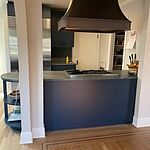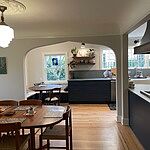 Linda T.
Verified Reviewer
02/09/2023
It took a month longer
It took a month longer than predicted but it was worth the wait!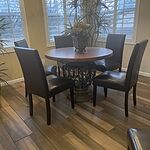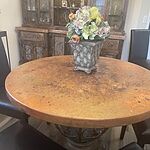 Janene V.
Verified Reviewer
02/09/2023
The Focal Point of Our Kitchen
We ordered a custom range hood that turned out to be the focal point of our kitchen! From ordering samples to answering questions about sizing, and scheduling delivery, working with World Copper Smith was seamless! The options were endless and the website was easy to use in submitting our custom order. We are so happy with the end result!
Aida M.
Verified Reviewer
02/08/2023
Custom Hood
It was a pleasure working with this amazing team that brought my project to life. It was very challenging because of certain things that had to be considered due to the fact that I wanted to keep my 63 year old cabinets that were custom built in 1955. I couldn't be happier with the result when it was all set and done. Thank you so much for the excellent support I had through it all .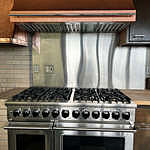 Scalloped hood
We are very happy with our purchase of this unique hood. CopperSmith made the ordering process easy. They were very prompt with responses to any questions I had. I believe it took 4 to 5 months to receive and it was beautifully packaged with no damage at all. We love the look and we receive many compliments on it. We are very pleased with the process as well as the hood itself!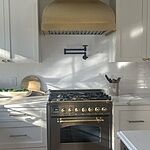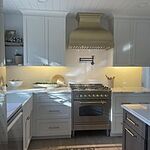 Dave L.
Verified Reviewer
02/05/2023
Remarkable Design, Service, and Value
My experience across the end to end process was remarkable - sales, design, production, delivery, and support. I choose CopperSmith over a custom manufacturer at one third of the price. The sales process with Steph and Vanessa was very responsive including the engagement of the engineering to help confirm the desired materials and specifications. The team proactively kept me informed during the manufacturing and delivery process and shipped my hood on the date committed. My contractor was able to install the product with out issue. In summary the product is amazing, the value very compelling, and the full team at CopperSmith committed to a quality customer experience.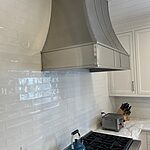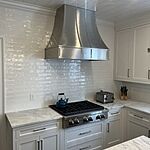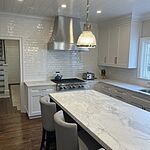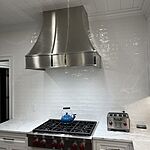 Sarah V.
Verified Reviewer
02/04/2023
CopperSmith Hood Review
Our hood turned out beautiful. We were building a new house and looking for a custom/decorative hood and were very pleased with the selections at CopperSmith. From the initial sample order to final delivery the customer service was wonderful. Not only does the hood look beautiful but the venting has worked wonderfully as well, very quiet but strong. We are very happy with our purchase from CopperSmith.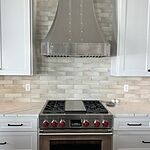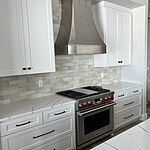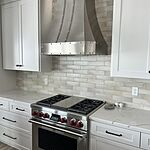 Rick M.
Verified Reviewer
01/29/2023
WorldCoppersmith is awesome!
We could not possibly be any happier with our experience with WorldCopperSmith. The design representative was great to work with, very helpful and patient as we designed our range hood. The construction quality was way above our expectations. Finally, the overall looks of it are stunning!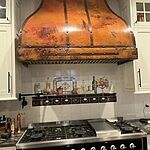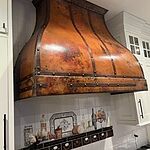 Stacey B.
Verified Reviewer
01/17/2023
The Kitchen Statement Piece
As interior designers, we feel confident recommending World Coppersmith to our clients. From the moment we saw the website, we fell in love with beautiful products that World Coppersmith has to offer. The customer service is top-notch, available to answer questions, help with the design, and amazing follow-up. The very detailed design sketches and the material samples help our clients make final choices. Even the quality of the delivery crate is impressive! The high quality range hoods make a statement.
Lauren F.
Verified Reviewer
01/11/2023
Better than I could have imagined!
I was nervous ordering such an impactful piece of my kitchen renovation online, but the team at Copper Smith were so knowledgeable and professional. We completed our new kitchen with our hood taking center stage. It's perfect! 5-stars!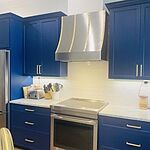 Beth M.
Verified Reviewer
01/04/2023
Range hood and blower exhaust.
Our experience with Copper Smith was amazing! Our finished product is beautiful and the perfect compliment to our Wolf Range! I highly recommend this company. They were very patient, helpful, and thorough. They made sure every detail was taken care of. I was very nervous about the shipping, but everything was perfect.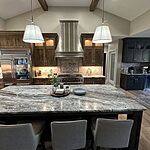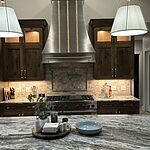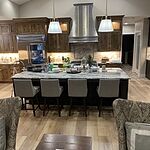 Hallie S.
Verified Reviewer
12/28/2022
Incredibles Product
We recently gutted our kitchen and customized the design. World Coppersmith did not disappoint. We purchased a Artisan AT3 hood for our centerpiece. It took me about 3 months to decide which product to go with, but all of the staff were helpful and patient answering the 1000 questions and changes I had throughout the process. They had auto updates that provided status of the complete product. We couldn't be more happy with how our range hood turned out. Check out the pics ( don't mind the coffee cup)!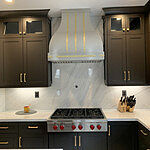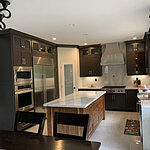 Nuha K.
Verified Reviewer
12/27/2022
Range hood
The hood was beautiful. Could not have been happier with the results.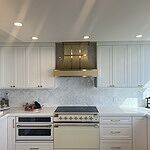 Julie T.
Verified Reviewer
12/27/2022
An excellent product and excellent service
We are so happy with the hood we ordered from Coppersmith. It is absolutely beautiful, and the standout feature of our kitchen. In addition to good looks, however, the functionality is superb. It is relatively quiet, and super powerful. Every aspect of the ordering process was top notch, from the salesman who exhibited great patience with all of our questions, to the VERY careful packaging and shipping. We highly recommend Coppersmith!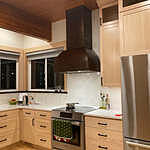 Lori F.
Verified Reviewer
12/19/2022
Exceptional Quality and Craftmanship
This is my second order with Worldcoppersmith.com and they will continue to be my go-to vendor for customized range hoods. Their customization is endless; their ordering process is easy; their packaging incomparable; and their delivered product exceeds my expectations.
Phil B.
Verified Reviewer
12/13/2022
Crowning Touch
The hood was exactly what the kitchen needed. It fit the design perfectly. Quality was top notch. Delivery time was very good considering all of the supply chain issues. I will definitely include CopperSmith hoods in my future kitchen designs.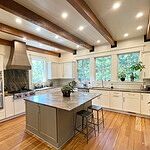 Carol Z.
Verified Reviewer
12/11/2022
Custom Hood
Working with CopperSmith was extremely amazing. The website was helpful and easy to design a beautiful hood. They production team communicated timely and it was delivered on time. The final product exceeded our expectations.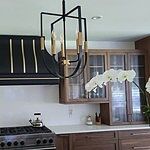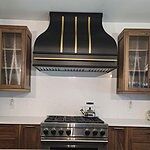 Jackie M.
Verified Reviewer
12/09/2022
Excellent Product
The hood is beautiful and it was well packaged to ensure no damage through delivery. Excellent service.
Alexa B.
Verified Reviewer
11/29/2022
Great Company to Work With!
Great communication overall, explained wait times and manufacturing process clearly! Would highly recommend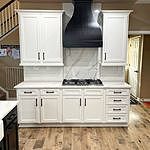 Lori K.
Verified Reviewer
11/19/2022
Beautiful Range Hood!
The range hood is beautiful, great quality and a nice heavy duty fan. I love it! The service from world coppersmith was impressive. They responded quickly with a can do attitude on anything I called them about.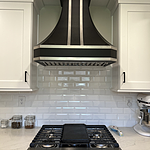 Erica R.
Verified Reviewer
11/18/2022
The jewel of this kitchen remodel
Copper Smith was great to work with! They were very detailed and precise with their shop drawings. When my carpenter wanted to make changes, they worked with us to complete those changes in a timely manner. The hood shroud arrived early and was absolutely perfect! As an interior designer, I will use Copper Smith again for future projects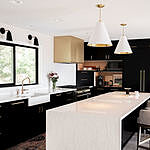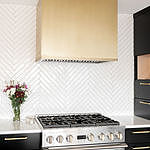 Lauren T.
Verified Reviewer
11/09/2022
Fantastic we love our custom
Fantastic we love our custom range hood!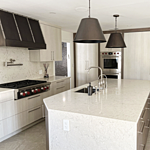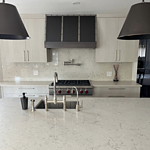 It completes our kitchen!
You have to be impressed with this company. From sales, to technical support, to packaging, we were thrilled with the results. Working with CopperSmith was one of our best construction experiences!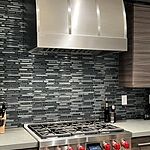 Jeff G.
Verified Reviewer
11/02/2022
Great experience
The Coppersmith hood was a bit more expensive than I was hoping and it took a little longer than I thought to get delivered but I could not be happier. These hoods are worth every penny.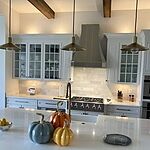 Custom Hood
We loved working with Coppersmith to create a custom hood for our client's kitchen. This was the perfect statement piece for this new build in Nashville for our clients who love to cook and entertain. To see more photos of this project, visit bethhaleydesign.com. Design: @bethhaleydesign Photography: @allisonelefantephoto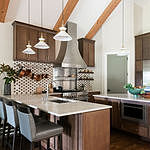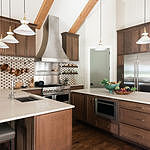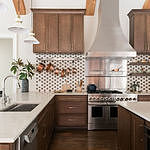 Donna L.
Verified Reviewer
10/24/2022
Beautiful Custom Copper Tub
Working with CopperSmith was a very pleasant experience. Their communication is fantastic, they "heard" what I wanted, which is no small feat. I had in my mind what I wanted and explained it to CopperSmith, they caught my vision. They made recommendations and I ordered the tub. The angst of waiting for it to be made and delivered was far outweighed by the JOY I had when it arrived. It was carefully packaged in a wooden crate and once opened...STUNNING is the word that came to mind. I love it. I highly recommend CopperSmith. They are worth it.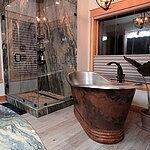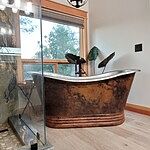 Dena T.
Verified Reviewer
10/20/2022
Gorgeous Hood!
We had a wonderful experience with CopperSmith, and love our custom hood!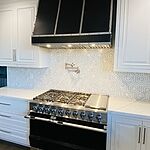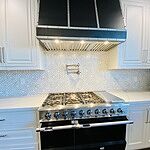 Cathleen T.
Verified Reviewer
10/18/2022
Copper tabletop
The product is beautiful and delivery was great. Looks great in the kitchen.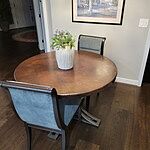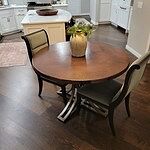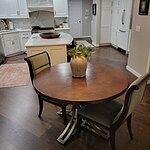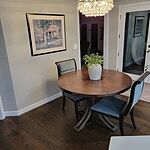 Jennifer R.
Verified Reviewer
10/15/2022
Copper Range Hood
We absolutely love our Coppersmith range hood. It is a focal point and showstopper in our new kitchen! The service at Coppersmith is fantastic, we were sent finish samples and were given lots of guidance on what type of exhaust fan was best for our needs. Our questions were answered quickly and thoroughly and post delivery follow up was appreciated. We couldn't be happier with our new range hood!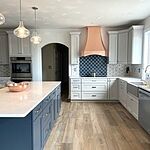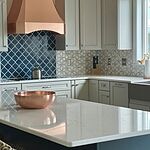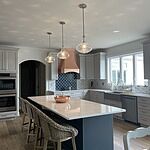 Jennifer N.
Verified Reviewer
10/13/2022
Worth the Wait!
Worked with my client to customize this beautiful range hood. Ordered at the height of Covid, we had to wait a little longer than expected, but it was well worth it. The range hood is the focal point and jewel of my clients' new kitchen and is a real statement piece.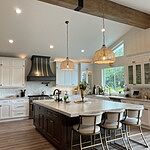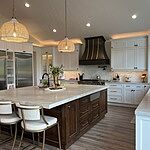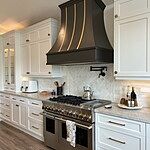 Jeanne S.
Verified Reviewer
10/11/2022
Range Hood
I needed a large, unique range hood for a client's new home. The customer service rep from CopperSmith helped me with the sizing and sent me color samples for ordering. It shipped on schedule and arrived safely. My client could not be more happy with this beautiful range hood for his kitchen. The quality and workmanship is just beautiful. Thank you so much!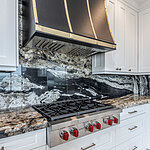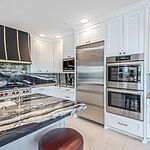 Tara M.
Verified Reviewer
10/04/2022
Wonderful hood
Excellent hood! It came boxed and well protected, a few weeks late due to supply chain, but it was worth the wait. We get tons of complements and love what it adds to our kitchen!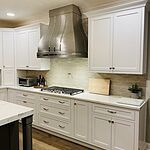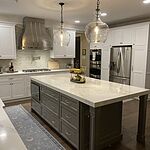 Lee'Or M.
Verified Reviewer
09/21/2022
Project Hildene
We had a fabulous experience with World Copper Smith. From the beginning designs to the end concept and product we were very happy. @beylabluedesign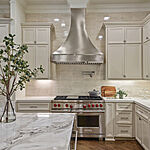 Our hood is beautiful!
Our hood is beautiful!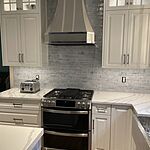 Jena M.
Verified Reviewer
09/14/2022
Antique copper range hood
I'm in love with my copper range hood. Company was great to work with and very helpful.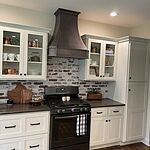 Alex C.
Verified Reviewer
09/06/2022
Beautiful craftsmanship
As the wife and I went through the process of renovating our kitchen, the piece we were most excited about was our custom hood. That and the range are really the focal point of the kitchen. Working with CopperSmith was super easy and a very helpful and friendly service rep made the whole process flawless. Now that the Reno is finished we cannot be happier with the product quality.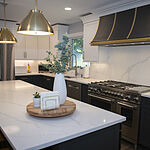 kitchen project
We love our new farm sink, island sink and matching copper vent hood. It is the show piece of our home that everyone talks about the most!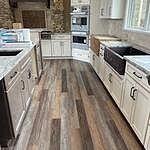 Nancy S.
Verified Reviewer
08/06/2022
Focal point of open kitchen
Absolutely stunning! it fits perfectly in my kitchen, and I get tons of compliments. Also, functionally the exhaust fan works pretty well! Very happy with my selection. My customer service rep made sure I had all the details & schematics before I made my final purchase.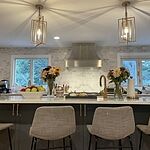 Michael L.
Verified Reviewer
08/05/2022
Amazing hood and matching sink with ventilation system.
From the website tools to the physical samples and especially the phone hand holding with Stephanie to answer our questions, the selection process was fun to navigate. The ventilation system is amazing. Excellent info for installation and care. The finished products exceeded our expectations!! The freight shipping was well packaged. Definitely the "Wow" for our kitchen!!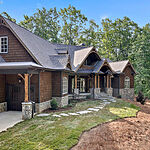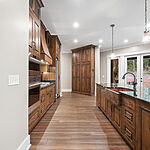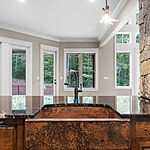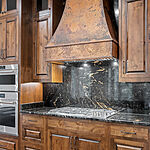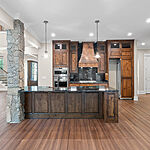 Outstanding service and a beautiful
Outstanding service and a beautiful product. Can not say enough about this company. I highly recommend them!!!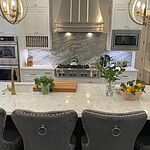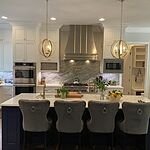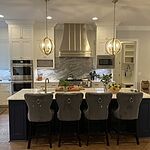 Tessie G.
Verified Reviewer
08/03/2022
Coppersmith Vent hood
I was designing my dream kitchen for my new home. From the first time I saw Coppersmith Vent Hoods, I knew I would design my entire kitchen around one of those vent hoods!! I reached out to the very knowledgeable and thorough service team and they walked me through every step of the process. Before I placed my order, they sent a complete sketch of the design with measurements for my approval. When I received my vent hood, it fit perfect and brought everything together. Thank you Coppersmith for making dreams come true.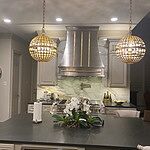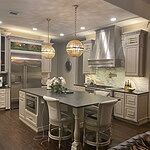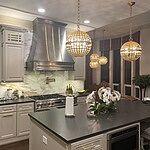 Clark B.
Verified Reviewer
08/02/2022
Solid experience, great customer service
No regrets. Wanted an eye-popping statement piece for a hood and was disappointed in the "high end" wolf options that supposedly went with our new stove top. And the prices of other hoods were a bit much. CopperSmith seemed to have all the flexibility, style and fair pricing I needed. Also wanted a powerful and quiet fan and they had it. When there were delays due to material shortages, I was kept informed. And when they were finished, but my project had delays of its own, CopperSmith agreed to not ship for a few weeks. Worked out great.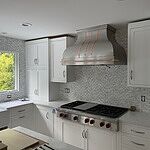 Yeeta Y.
Verified Reviewer
07/12/2022
Amazing customer service and beautiful products!
I love my CopperSmith oven hood. It is absolutely beautiful. Ordering it was a breeze! I had a couple of questions regarding specs and the customer service was super helpful in answering all of my questions. It works great and looks absolutely gorgeous — highly recommend this company!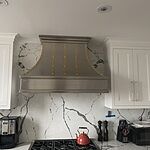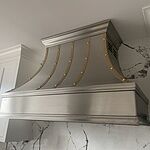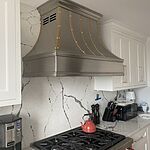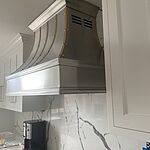 Noel P.
Verified Reviewer
07/12/2022
Beautifully crafted custom range hood!
Excellent customer service and quality product!