Sink Accessories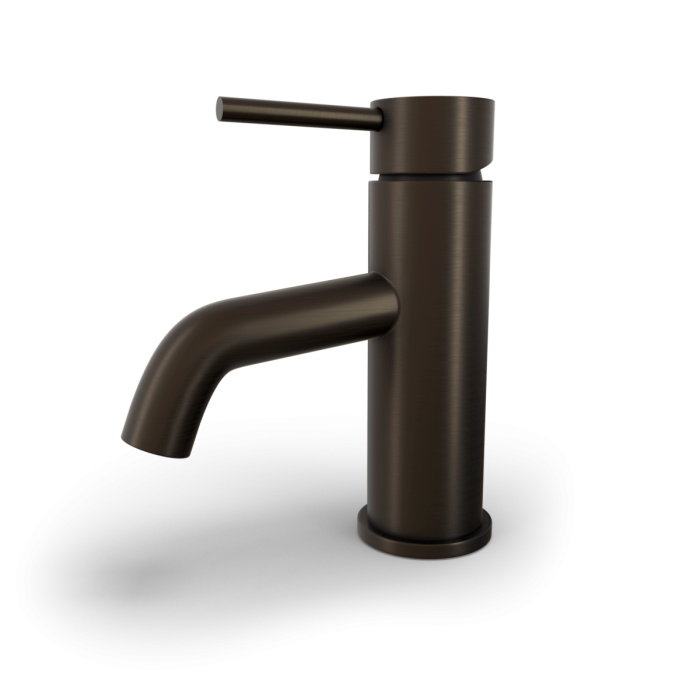 Low Profile Bathroom Faucet - Oil Rubbed Bronze
LS8225DL
Estimated Delivery 1-2 Weeks
FAUCETURE CONCORD SINGLE-HANDLE 
Are you ready to bring your bathroom into the modern world? If your bathroom hasn't been updated in many years, it may be time to upgrade to new hardware. No matter if it's an extra bath, a kids' bathroom, or your master bath, little changes can go a long way.
The Kingston Brass Fauceture Concord Single-Handle Low-Profile Bathroom Faucet with Drain Assembly in Oil-Rubbed Bronze has a timeless style that will match a wide range of bathroom designs. It will help add a contemporary feel to your bathroom, no matter where it's located in your house. Kingston Brass has expertly crafted this bathroom faucet to go above and beyond in design and functionality.
It is created with durable, solid brass construction to ensure that it functions without a flaw for many years and can withstand everyday use. The oil-rubbed bronze, corrosion-resistant finish adds a beautiful, modern touch to your home that you will love. It will make a bold statement that won't fade over time.
Not only does it add more appeal to your bathroom, but this ORB bathroom faucet also impresses in performance. It is made with a single-lever handle, which meets ADA guidelines, and it even includes a matching push-up, pop-up drain. It also is designed with a drip-free ceramic disc cartridge, so you can guarantee a leak-free operation.
It has a 2-3/16 inch aerator clearance, a 6-⅜" spout height, and a 4-⅞ spout reach. It has a 1.2 GPM/4.5 LPM spout flow rate at PSI, and it includes a ⅜" IPS inlet connection. You won't look back after adding this gorgeous faucet into your bathroom.
Whether you're making small updates to your bathroom or doing a full-on renovation, you'll find that this low-profile ORB bathroom faucet is simple to install. Installation can be done with only a few tools and in seven steps. Homeowners, designers, and contractors can complete it quickly.
For added security and peace-of-mind, this Kingston Brass ORB bathroom faucet comes with a 10-year manufacturer's limited warranty.
DELIVERING TRUSTED CUSTOMER SERVICE FOR A LIFETIME
Do you need help with your home design? Whether you are in need of design advice, 3D rendering technology, patina samples, or something else, we are your trusted partner to help bring your home design dreams to reality.
CopperSmith provides completely low cost shipping to anywhere within the continental U.S. For our customers in international locations or in Alaska or Hawaii, we can quickly provide you a custom shipping quote when you call 1-952-800-9013 or email [email protected], prior to completing your order. 
To get a beautiful ORB bathroom faucet that has style, sophistication, and long-lasting durability, order the Kingston Brass Fauceture Concord Single-Handle Low-Profile Bathroom Faucet with Drain Assembly in Oil-Rubbed Bronze today!
Specifications
Downloads
No current downloads