Sink Accessories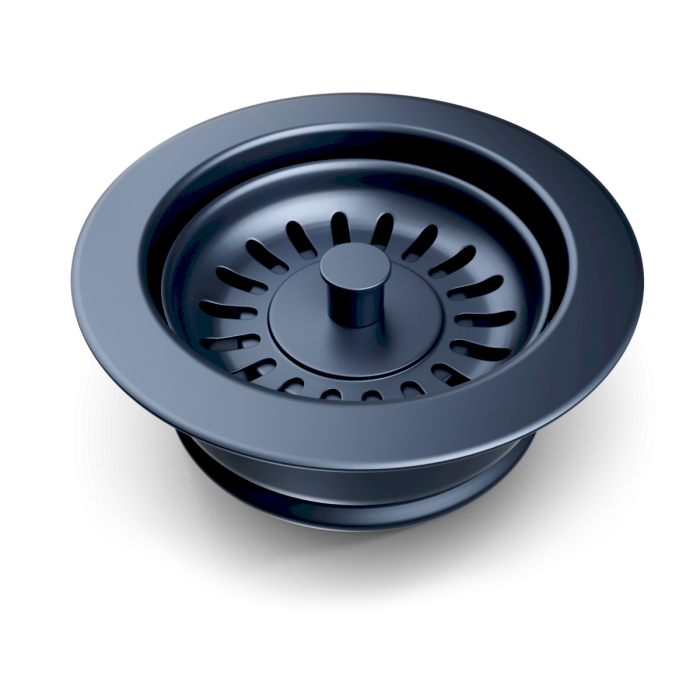 3.5" Oil Rubbed Bronze Disposal Sink Drain
CSD-DBZ
3.5" DISPOSAL SINK DRAIN, OIL-RUBBED BRONZE
If you're still using the garbage disposal sink drain that's been in your house for years and years, it's time to make the jump to a better-performing, higher quality disposal sink drain. The 3.5" Oil-Rubbed Bronze Disposal Sink Drain is built to impress in performance, style, and durability.
The 3.5" size will fit any standard sink drain, and it can be easily used with any type of sink. Whether you have a farmhouse sink, an apron sink, a double sink, or another configuration, this is a great fit.
You'll love the beautiful oil-rubbed bronze finish, and it will coordinate perfectly with any of the CopperSmith hammered sinks. The oil-rubbed bronze finish is flexible to complement a wide range of kitchen design styles and decor, so whether you have a modern, contemporary, or minimalist style kitchen, you'll love the look this adds to your space.
Along with a gorgeous design, this bronze disposal drain is made to last with solid material and resistance to wear and tear. This is not a piece that you'll have to replace in a few years – it's made to stand the test of time, plus add a touch of style.
When you're looking to replace your current garbage disposal drain, you need to make sure that you choose a replacement that will keep your drains from clogging and causing you costly damage. This bronze disposal drain will give you the peace of mind you need to ensure that you can effortlessly keep your pipe from clogging. You won't need any repairs that are inconvenient and expensive.
On top of high-quality design and performance, this modern-style disposal drain is quick to install. Once you receive your package from us, you'll be rid of your old drain in a few minutes, and you'll finally get to experience the quality and performance you've been looking for in your disposal drain.
Specifications
Downloads
No current downloads