Sink Accessories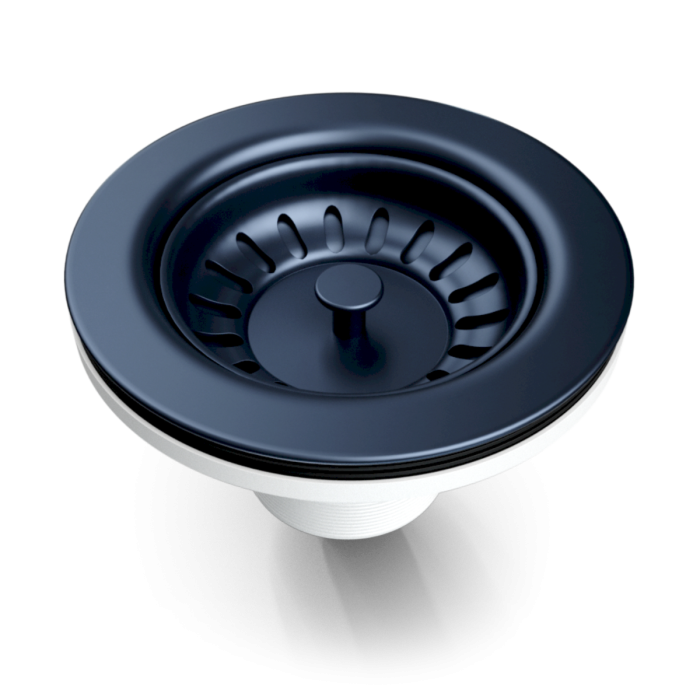 3.5" Oil Rubbed Bronze Basket Sink Drain
CSD-BBZ
Estimated Delivery 1-2 Weeks
3.5" BASKET SINK DRAIN, OIL-RUBBED BRONZE
Are you in desperate need of a better-performing sink drain in your kitchen? Whether you have a farmhouse sink, an apron sink, a double sink, or something else, the quality of your drain matters. 
The 3.5" Oil-Rubbed Bronze Basket Sink Drain has a beautiful bronze finish that will stand out in your kitchen. It pairs perfectly with CopperSmith's premium hand-hammered rustic sinks. It adds a rustic, modern feel, and it can easily complement a wide range of kitchen design styles – from contemporary to minimalist and many styles in between.
By replacing your old drain with this high-quality oil-rubbed bronze basket drain, you'll be able to effortlessly keep your drain from clogging and won't have to replace your garbage disposal anytime soon. Since many types of food and debris make their way into your kitchen sink, it's so important that you have a high-performing straining drain like this one.
It will fit perfectly in any 3.5" standard drain opening, and it is a cinch to install. Once you receive it from us, you can quickly make the switch to this better-performing, longer-lasting oil-rubbed bronze basket drain. It will provide you with functionality and durability for years to come.
Specifications
Downloads
No current downloads