Custom Quote Request
Although our products can be purchased through the website, we offer unlimited designs through our custom quote process. Simply tell us about your project and work with one of our designers and estimators to bring your vision to life!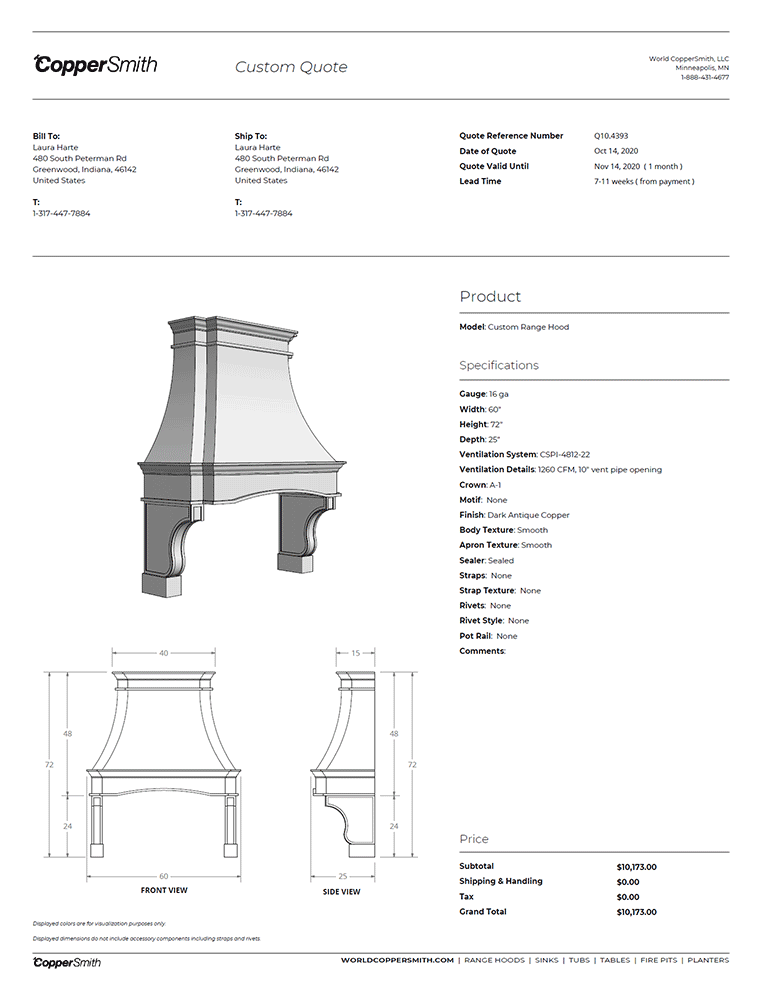 "This company is great to work with and highly recommend. They took the time to ensure the order was as expected before proceeding with the custom work. The end product looks wonderful!"
Kathy M
Request your custom quote now!
Free Samples
Free 3D Rendering
Free Shipping
"This company is great to work with and highly recommend. They took the time to ensure the order was as expected before proceeding with the custom work. The end product looks wonderful!"
Kathy M