Ventilation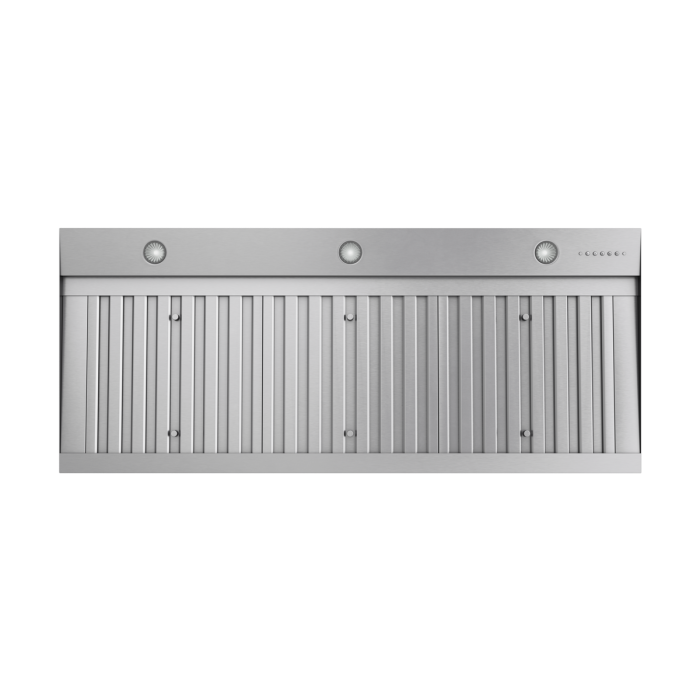 Wall Mount Liner Only
No motor, for installation with remote blowers.
WM-LINER
Wall Mount Liner 
When it comes to the typical home kitchen, whether you cook regularly or not, proper ventilation is key. Not only for eliminating smoke and grease, but also for getting rid of bad odor and increasing your overall air quality. Common household tasks such as cooking and cleaning can have a negative impact on your environment thanks to smoke, gas, and harsh chemicals. Luckily, range hoods fitted with ventilation systems can extract harmful air and promote a healthy, breathable atmosphere. If your kitchen range is fitted with a remote or wall mounted blower, this Wall Mount Liner promotes commercial style with residential applications. Equipped with an easy-to-control variable speed fan, this product makes it easy to increase or decrease ventilation efforts according to the situation at hand. Additionally, this Wall Mount Liner also features two replaceable full premium grade standard filters for totally pure filtration on which you can depend. Finally, this liner has two LED lights for illuminating your cooking area.
Crafted from sleek, highly durable stainless steel, this wall mount liner is designed for quick and easy installation that lasts. Complete with an impressive and handsome finish, you can count on this liner to resist all instances of corrosion, tarnishing, rust, fading, and smoke damage, maintaining both its function and aesthetic for years to come. Thanks to its intelligently designed filters, even grease extraction is both convenient and highly effective, never leaving behind a sticky mess that is difficult to clean. Not only that, but this Wall Mount Liner for CopperSmith is also energy efficient, delivering the optimal CFM for an environment filled with smoke and odor-free air. Finally, even if you do not consider yourself to be a very handy person, this product can easily be installed by homeowners of all skill levels with easy to follow instructions and a few common household tools.
Crafted from highly durable, sleek stainless steel that provides impressive functionality and modern appearance

Designed for easy installation for remote or wall mounted blowers

Equipped with replaceable full premium grade standard filters that work to remove smoke, grease, bad odors, and otherwise compromised air

Features two LED lights for adding the perfect amount of illumination to your cooking area

Fully adjustable variable speed fan for increasing and decreasing airflow as needed

Complete with a corrosion-resistant finish that maintains its integrity for years.