Ventilation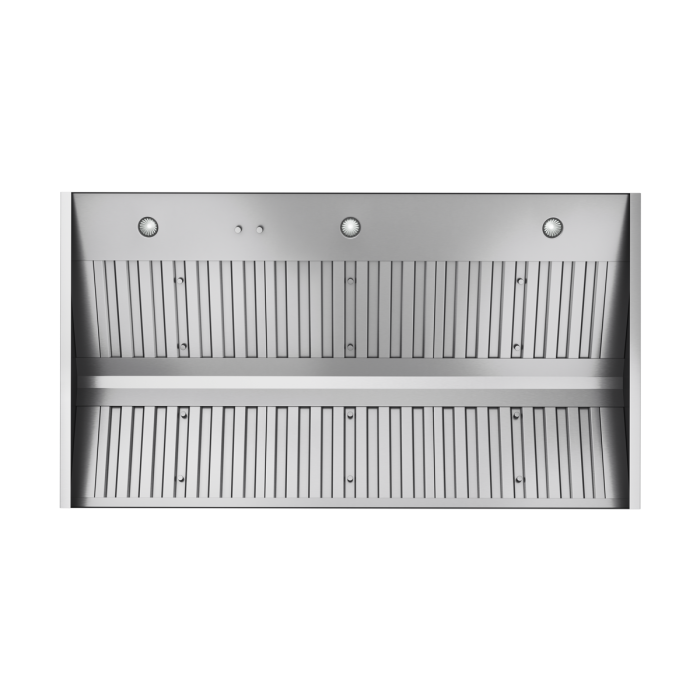 BBQ Integrated Blower
BBQ-BLOWER
Estimated Delivery 3-5 Weeks
YOUR PREMIUM ULTIMATE OUTDOOR COOKING VENTILATION LINER
Whether you're making changes to your current outdoor kitchen or building one from scratch, adding outdoor ventilation can make a world of difference. You create a better cooking experience and a more comfortable environment. For top ventilation performance, you'll need a great BBQ insert liner.
The BBQ Insert Liner for Remote Blower is made with commercial-grade stainless steel for long-lasting quality. You'll work in the same capacity as a professional chef with professional-grade stainless steel baffle filters and beautiful dimmable lights for extra illumination while cooking outside. This premium liner is designed to be simple, yet powerful with a clean design, extra functionality, and ease of use.
Order today from CopperSmith to add style, performance, and durability to your outdoor kitchen.
TOP QUALITY, POWERFUL PERFORMANCE & SIMPLE STYLE
If you're looking for a high-quality BBQ insert liner that has a long-lasting quality, powerful performance, and simple style, look no further.
LONG-LASTING QUALITY TO ENSURE DURABILITY
Stainless steel is the ideal material in both professional and home kitchens. This BBQ insert liner is made with heavy-duty 22-gauge stainless steel. You can trust that it is designed to last, and you will be satisfied with its performance for a lifetime.
THE PERFORMANCE POWER YOU NEED
When you're cooking in your outdoor kitchen, you want to create a comfortable atmosphere for yourself and your guests. It helps create the best air quality around you while you're cooking. Its high level of performance is due to a generous 32 inches deep capture area, as well as four 12-inch by 14-inch baffle filters. It has a 10-round discharge which can provide an impressive 1266 cubic feet of air moved per minute when coupled with optional in-line blowers.
SIMPLE WITH STYLISH TOUCHES
The liner exudes a classic, sophisticated style. Easily elevate your outdoor kitchen design with this stylish component. It's easy to clean, so you'll be able to maintain its high-end look. Whether it's shady or dark out, you can enjoy a bright outdoor cooking experience with the included dimmable 50-watt halogen lights.
EASY-TO-MAINTAIN FOR TOP PERFORMANCE
This BBQ Insert Liner will stand up to the test of time with built-in ease of maintenance and top-quality materials. Its durable stainless steel commercial steel baffle filters are dishwasher safe to make things easy on you. Plus, all stainless steel is #304 grade and designed for easy cleaning.
Specifications
Downloads
No current downloads