Ventilation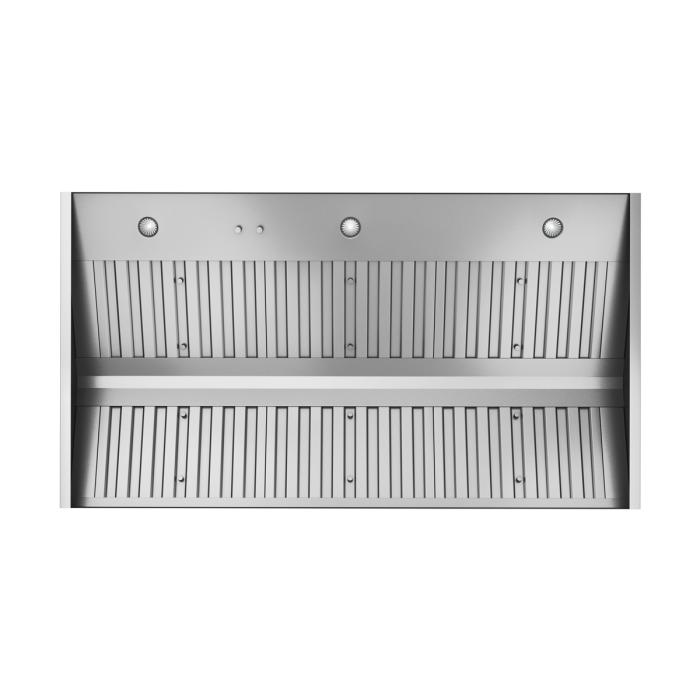 Estimated Delivery 3-5 Weeks
PREMIUM LINER FOR TOP PERFORMANCE VENTILATION & STYLE
Are you creating your ultimate outdoor kitchen? Adding top-quality ventilation creates a comfortable, smoke-free atmosphere for everyone. Created specifically for outdoor grilling and outdoor use, this premium BBQ insert liner is made with high-quality materials for professional performance. You'll love the simple, sophisticated design and added functionality, which includes mindful components like the dimmable 50-watt halogen lights and easy-to-clean, durable commercial-grade stainless steel. Crafted with care and ingenuity, you can trust this premium liner will be a catalyst in providing the powerful ventilation performance you are looking for. Order today from CopperSmith to add style and ventilation power to your outdoor kitchen.
QUALITY CRAFTSMANSHIP, SMART DESIGN & MODERN STYLE
This premium BBQ insert liner is created with the highest quality craftsmanship, an intuitive design, and a clean, modern style.
QUALITY CRAFTSMANSHIP THAT SPEAKS FOR ITSELF
The 304-grade stainless steel brings a professional, sophisticated look to your outdoor kitchen, making it easy-to-maintain, as well as stylish. Included components like the dimmable 50-watt halogen lights and four 12" by 14" baffle filters allow for improved performance and ease of use.
DESIGNED FOR TOP FUNCTIONALITY
Two 10" ducts are ideal for top-quality ventilation, and it is pre-wired for use with many in-line and exterior blowers. Enjoy 32 inches of depth for a spacious capture area. Heavy, 22-gauge stainless steel keeps this piece in top-notch condition over the years. With an optional dual in-line blower, you can deliver up to 2300 CFM of power.
MODERN, CLEAN STYLE
If you love the modern style, you'll love the clean-line design of this BBQ insert liner. It adds a sophisticated, timeless touch that will last with changing trends and remain an eye-catching piece in your outdoor kitchen for years to come.
EASY TO CARE FOR WITH CONVENIENT TOUCHES
Since they are dishwasher safe, you'll be able to easily care for the commercial stainless steel baffle filters. With most components made of high-quality #304 stainless steel, keeping your liner clean is a cinch.
Specifications
Downloads
No current downloads