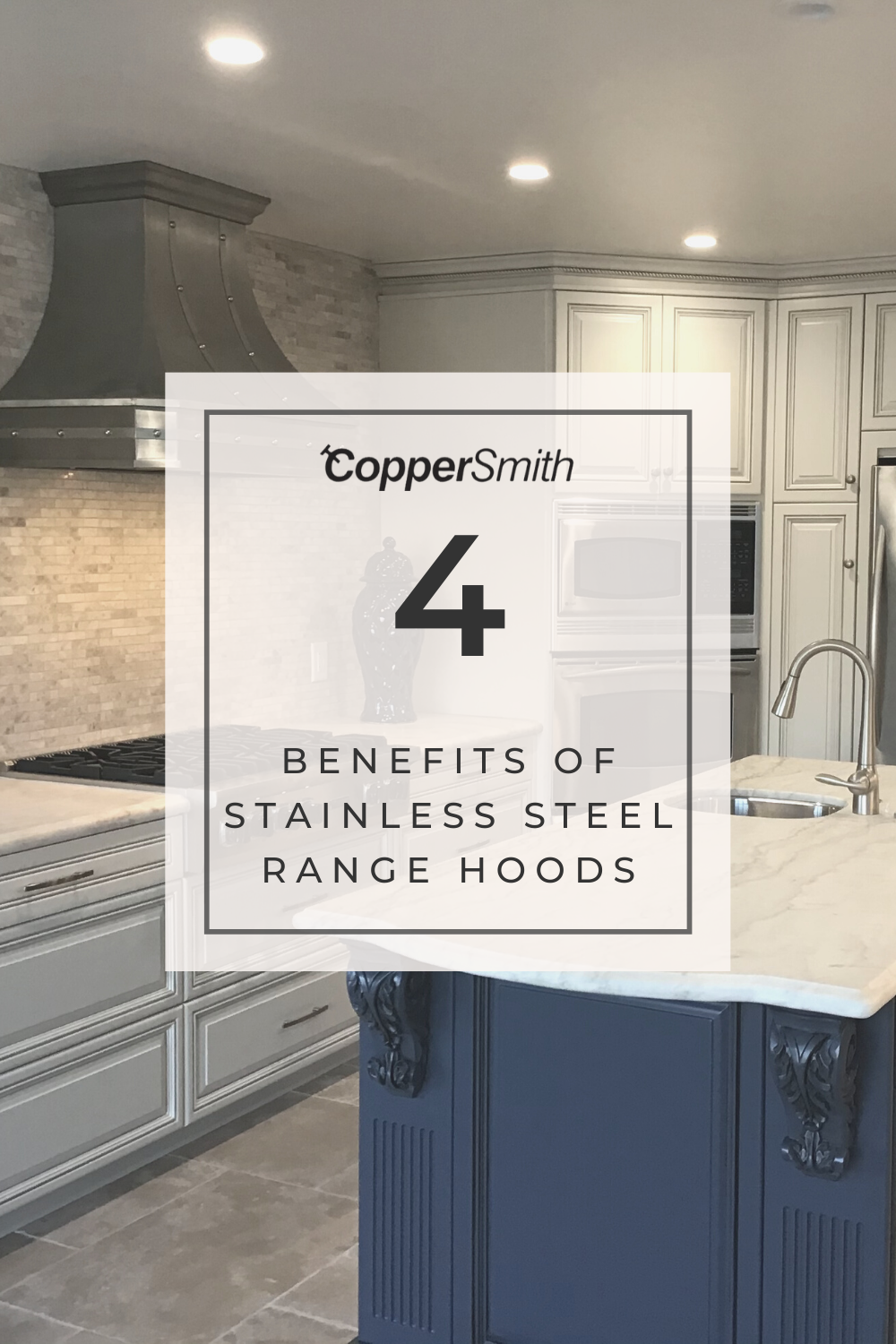 Range hoods provide a complete range of benefits for the modern kitchen, from delivering an added visual elegance to removing airborne contaminants and irritants during the cooking process. Range hoods are made from a variety of materials, with copper and stainless steel being two of the most popular options for today's kitchen. Copper range hoods offer incredible durability and a timeless yet modern appearance that grows more unique with time. Stainless steel range hoods also come with their own set of benefits and are a great way to improve the visual appeal and functional capability of your kitchen for years to come. Here are a few of the strengths that make stainless steel vent hoods a more-than-worthwhile investment.
Durability
Stainless steel is an alloy and one of the most durable materials there is when it comes to household appliances. Stainless steel range hoods are resistant to water damage and will not rust or corrode, which is especially important given a vent hood's key purpose of removing steam, grease, and other potentially damaging substances from your home. The toughness of stainless steel also ensures your range hood will remain in outstanding condition for years beyond installation.
Modern appearance
Stainless steel appliances are a long-lasting trend in kitchen design, helping provide homes with a neutral yet modern look that emits a special shine. Stainless steel goes with just about everything, meaning your cabinetry, floors, and countertops will serve as perfect complements regardless of material or color. Due to the growing popularity of stainless steel in the kitchen, it's also easy to coordinate the look of your hardware and to round out your space's look and feel as best you see fit. Adding a stainless steel vent hood can give your entire kitchen that sleek and modern stainless look.
Easy to clean
Stainless steel range hoods require minimal maintenance on the part of the owner, only needing the occasional wipe with a wet cloth to remove any splatters or buildup. Special cleaning agents can remove any serious messes and help to repel future smudges or dirt buildup. It should also be noted that stainless steel is non-porous, meaning it resists germs and bacteria more effectively than other materials. This is crucial given the range hood's purpose of dealing with contaminants on a regular basis.
Highly affordable
A stainless steel vent hood is a relatively inexpensive addition to your home and also serves to increase its value from the moment it's installed. Stainless steel range hoods are extremely durable and designed to hold a place in your kitchen for years, which represents a great investment for any savvy homeowner. The increased popularity of stainless steel range hoods also appeals to and attracts prospective owners, boosting the resale value of your house in both the short and long term.
Find your perfect stainless steel range hood at CopperSmith
CopperSmith partners with the world's greatest artisans, manufacturers, and industry-leading brands to deliver the highest-quality stainless steel range hoods on the market. Browse our catalog to find the perfect addition to your kitchen and give us a call at 1-888-431-4677 for prompt and reliable customer service.