Even though they have been around for decades, outdoor fire pits are fascinating more people than ever in recent years. The trend of homeowners upgrading their existing fire pits, or buyers looking to install their first gas fire pit table, continues to grow. But what makes these multidimensional fire pits so popular? As it turns out, the list of reasons more people are choosing gas fire pits include many of tried and true reasons as well as some surprisingly new ones. Below is a list of common reasons people are finding gas fire pits to be their choice over other alternatives.
Benefit #1: CROWD PLEASER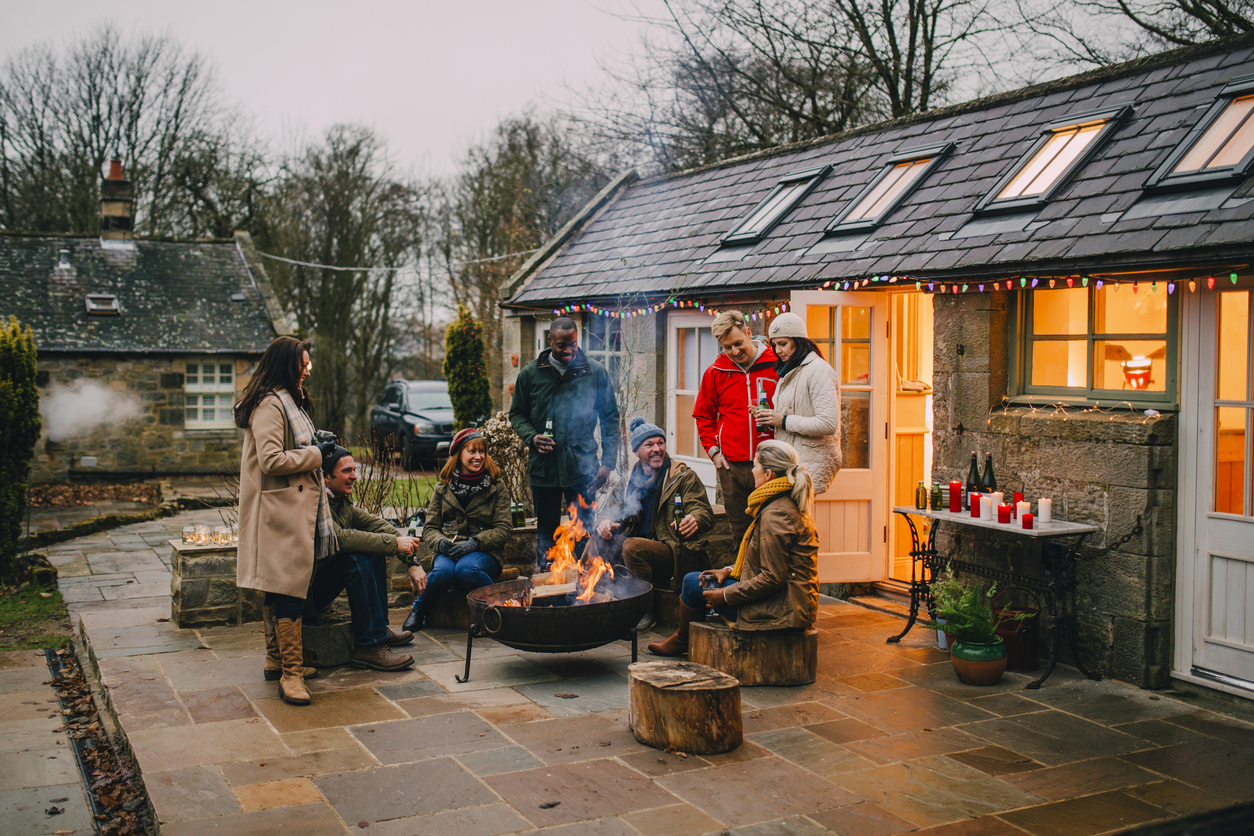 Fire pits are crowd-pleasers. A gas fire pit is often the conversation starter at social gatherings. It's the focal point, the centerpiece of a group conversation or a cozy party of one or two. The attraction of a fire pit table is mesmerizing, almost a magical fascination that draws people in and around it immediately. It is easy to design around and has a way of making large outdoor spaces more intimate, especially as daylight turns to darkness and people gravitate toward the warmth and light. Fire pit tables are also a great place to gather for marshmallow roasting or, in some cases, more formal cooking experiences.
Benefit #2: Improved Landscaping = Increased Value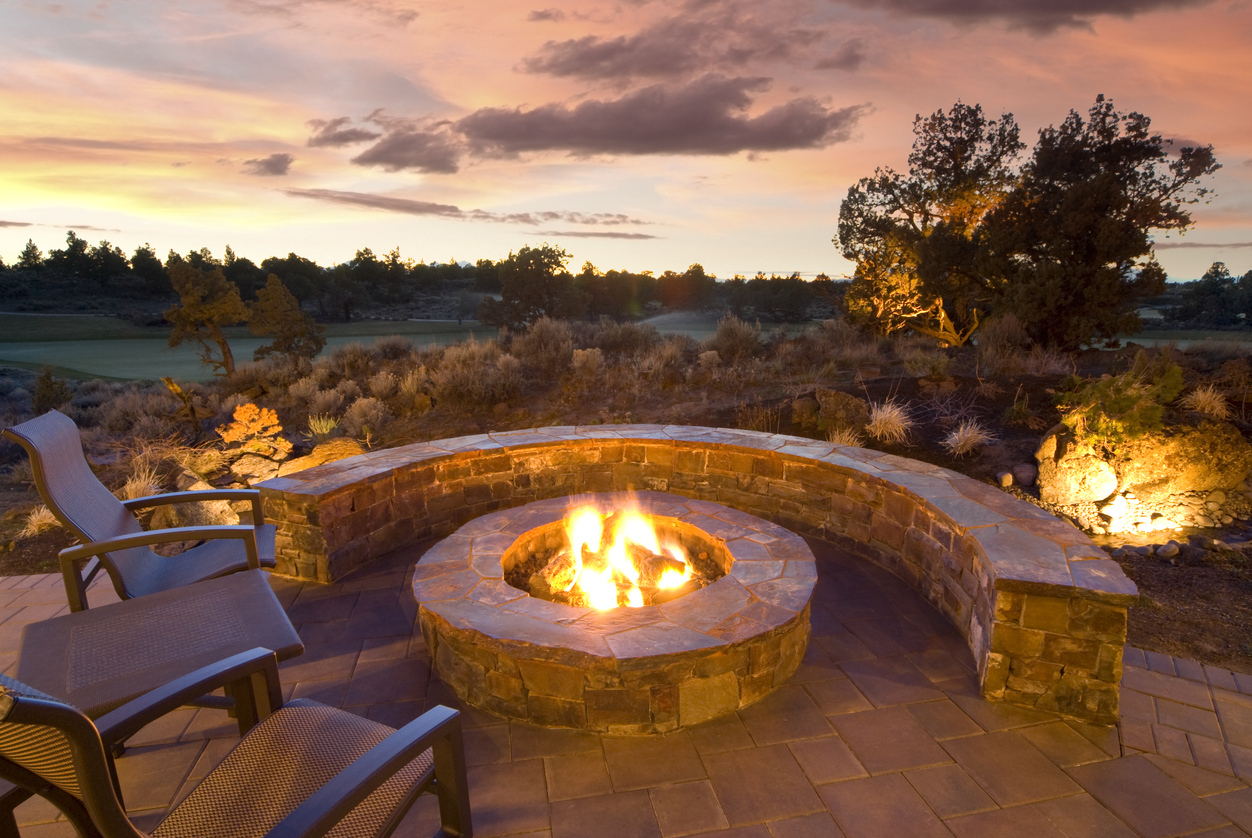 The added bonus of a gas fire pit in your landscaping design transforms a typical backyard patio or deck into a livable space that extends the inside of your home outdoors. This expansion makes your home feel more spacious and welcoming, providing a seamless transition from indoor comfort to outdoor entertaining. The light from a flame integrated into your landscape lighting design provides a unique ambience that cannot be replicated in any other way, and the warmth from the fire itself brings focus to the area that draws people in. Gas fire pits can also often be installed where wood fire pits can't, and people tend to use their gas fire pits more often than a wood-burning pit because it can be lit with the flip of a switch, and the cleanup is a breeze. When reselling your home, potential buyers can easily picture themselves enjoying their new fire pit as much as you actually have, increasing your home's value and often becoming the tipping point for a closed sale.
Benefit #3: Better For The Environment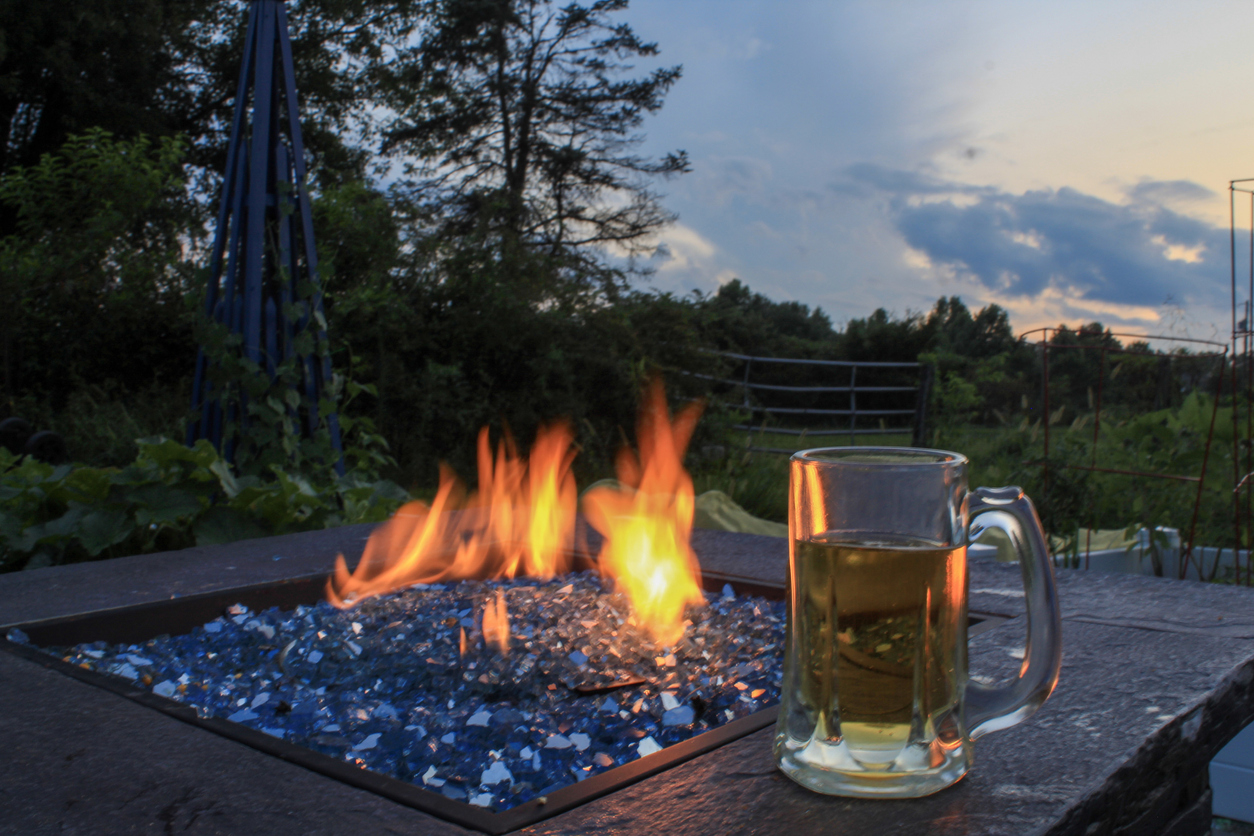 In an age of eco-consciousness, many gas fire pit owners point to the environmental benefits of having a gas fire pit as opposed to a wood-burning one. Large areas of the back yard that were once covered by grass that needed to be fertilized and watered are replaced by entertainment sanctuaries that need much less maintenance and require no harmful chemicals. And, while there is nothing like the smell of an authentic wood-burning campfire, homeowners are happy to forgo the pleasant odor, at least on a regular basis, choosing instead to install newer gas fire pit that and meet local air quality restrictions and are easier on the environment. Gas fire pits burn cleaner fuels, propane, or natural gas.
Benefit #4: Outdoor Fire Pits are Not Just For Homeowners
Part of the reasons gas fire pits have become so popular is because more condominiums, apartments, and other shared spaces are adding them as an amenity perk for their tenants. And, those who own those types of living environments find them to be an easy and affordable option for creating an added element to their living space. Owners of small spaces, in particular, appreciate the ability to expand their living quarters outside.
Benefit #5: "Furnituresque"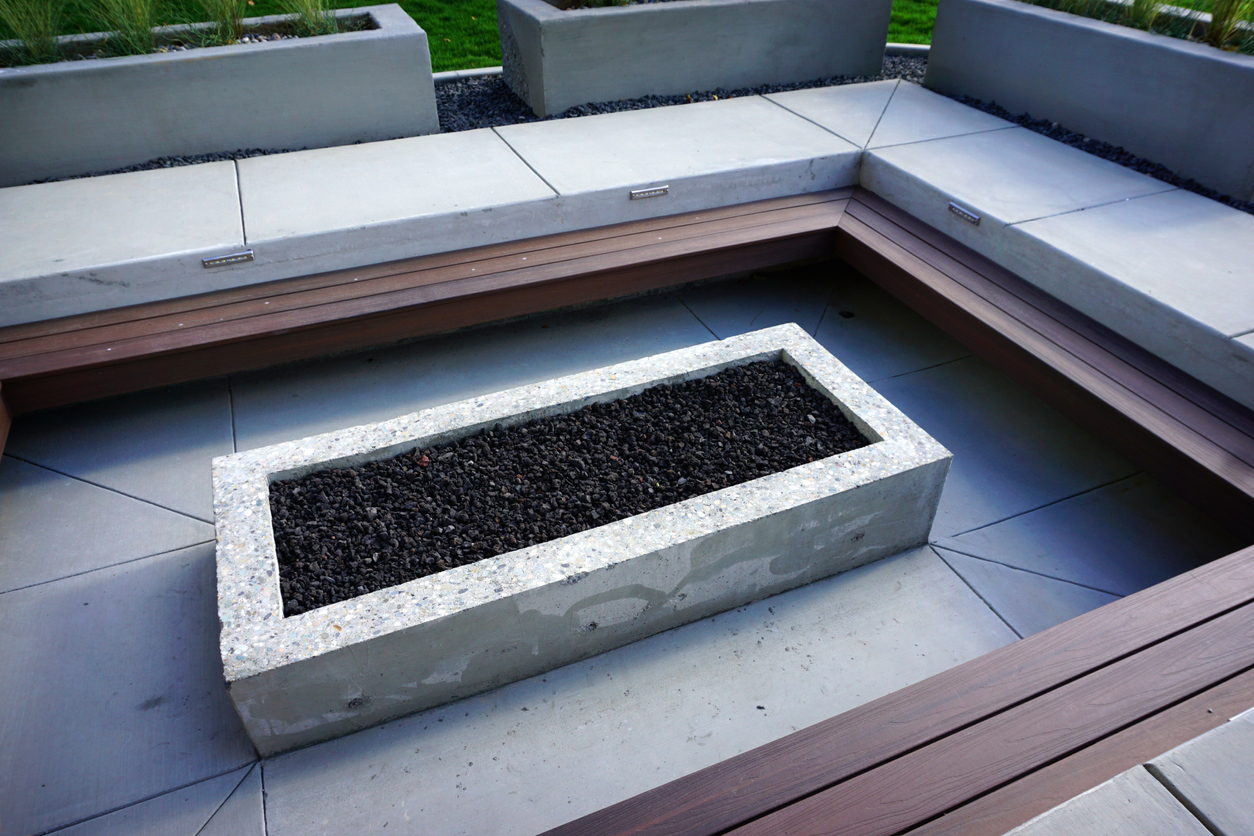 Modern gas fire pits add to a landscaping design both in form and function. While providing the elegance and ambience for all who enjoy them, more and more they are also perceived to be as much furniture as they are fire. During daytime or non-use periods, they may even function as such. Some are even portable and equipped with a table. For units that are large enough, they can also accommodate chairs being placed around them. This is consistent with the pattern of more people staying at home these days and wanting to enjoy more outdoor comfort and luxury without going out.
Having a fire pit on your patio is a lifestyle-changer. The way you spend your time, entertain guests, and how you feel about your outdoor space transforms when you own a patio fire pit. Everyone knows that fire pits add heat and light, and provide an enjoyable interactive ambience, but what truly makes a great patio fire pit? Different fire pits provide different experiences, and below is a brief explanation of what you might want to consider as you search for a "great" fire pit that is just right for you and your family.
Benefit #6: Copper Fire Pits are Durable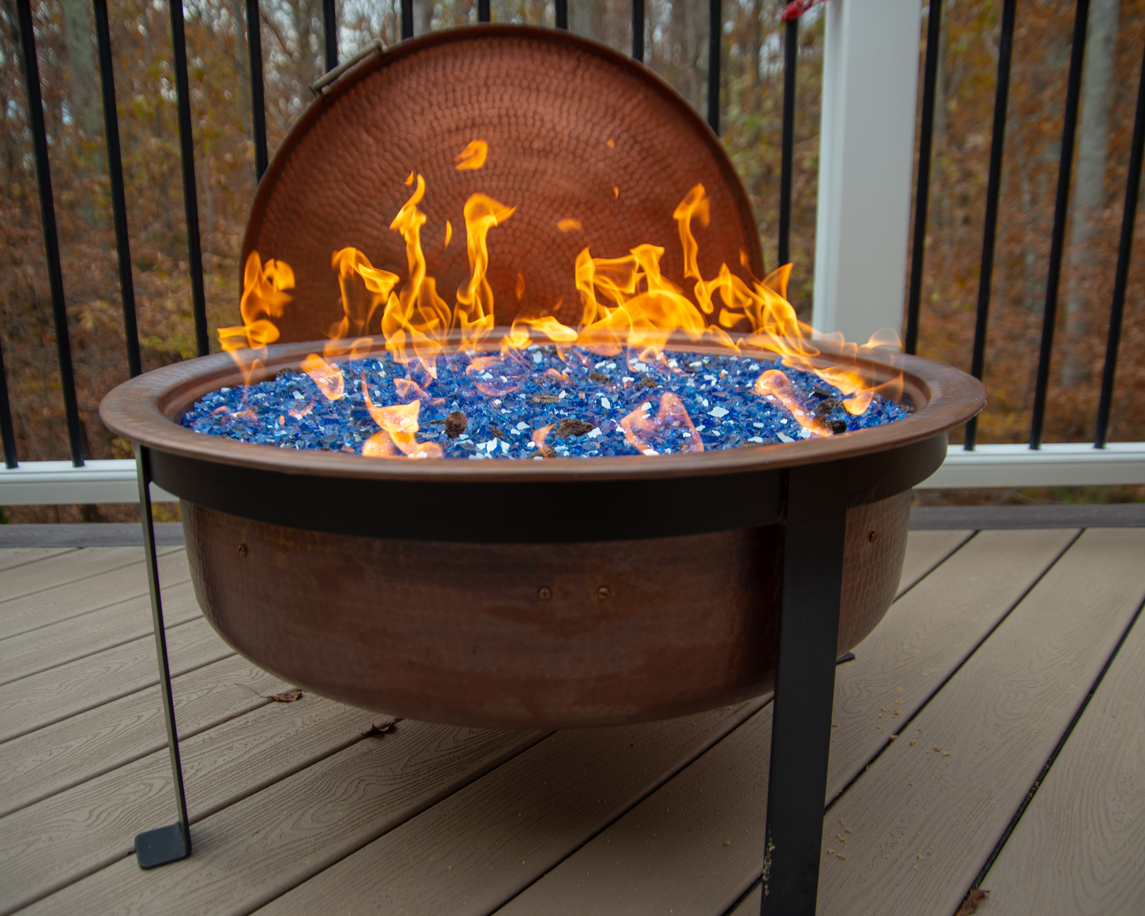 Regardless of the type of patio fire pit you choose, you'll want to make sure that it is built with durability in mind. Outdoor fire pits are built of an infinite amount of masonry and metals, from exquisite multifunctional systems to basic metallic fire bowls. And all will be subject to the elements of the climate in which you live. When weighing your options, choose something within your budget that will endure your particular environment and extend the life of outdoor patio fire pit as long as possible. A "great" patio fire pit not only compliments the Feng Shui of your outdoor space, but should also last for many, many years to come.
Benefit #7: Outdoor Fire Pits Offer a Straight Forward install
If your patio is covered, exposed to high winds, or is an area where there is a lot of low-hanging branches, proper placement of your fire pit is crucial. In fact, don't forget to check with any local ordinances or home association covenants that will dictate where you can or cannot install a fire pit. A "great" fire pit can only be great if you can actually use it.
Benefit #8: Patio Fire Pits are Safe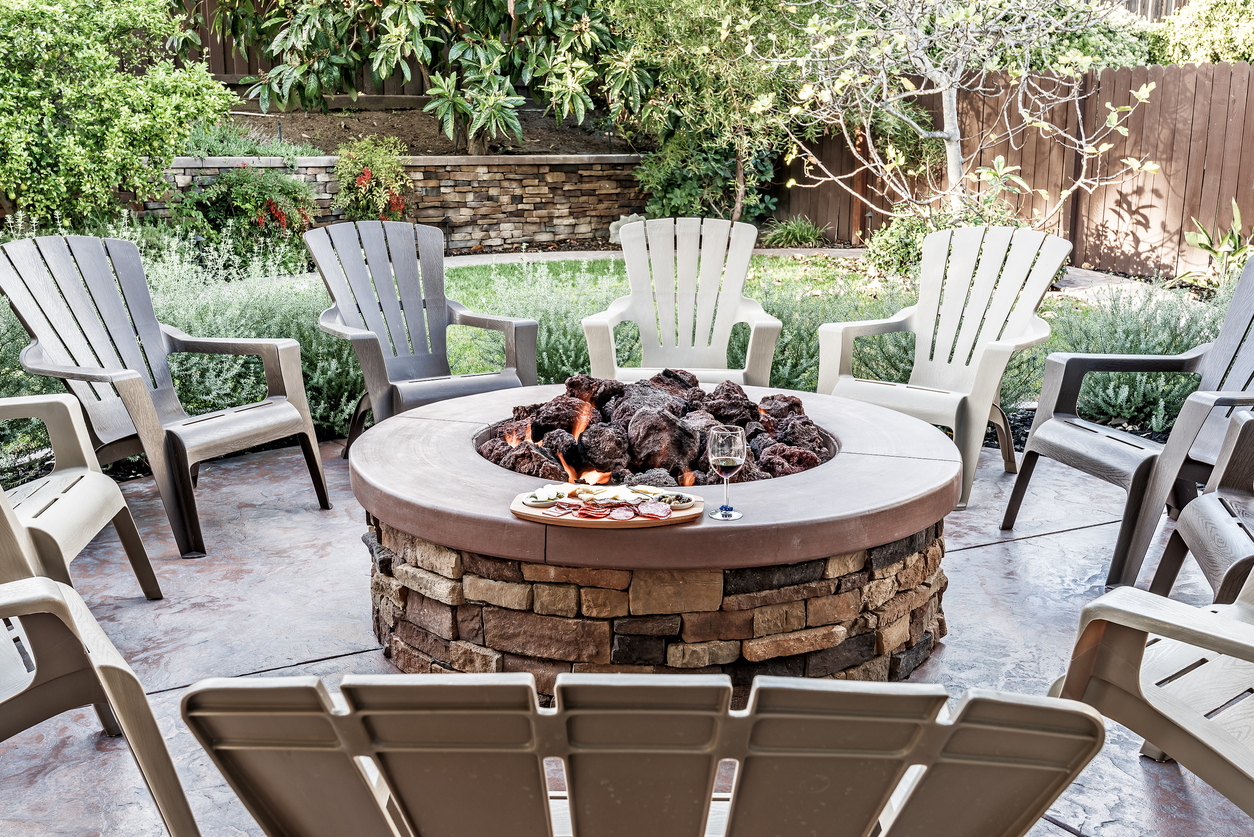 Many cities and counties have laws about which type of fuel you can burn. Keep in mind that most of these ordinances have what's best for the environment and your best interests in mind. Smoke from wood-burning fireplaces and fire pits, depending on what you are burning, can be harmful and cause unwanted pollution. Both the Hearth, Patio, and Barbecue Association (HPBA) and the Environmental Protection Agency (EPA) offers excellent free guidelines on safety in this area.
Benefit #9: Wood Free Gas Options are available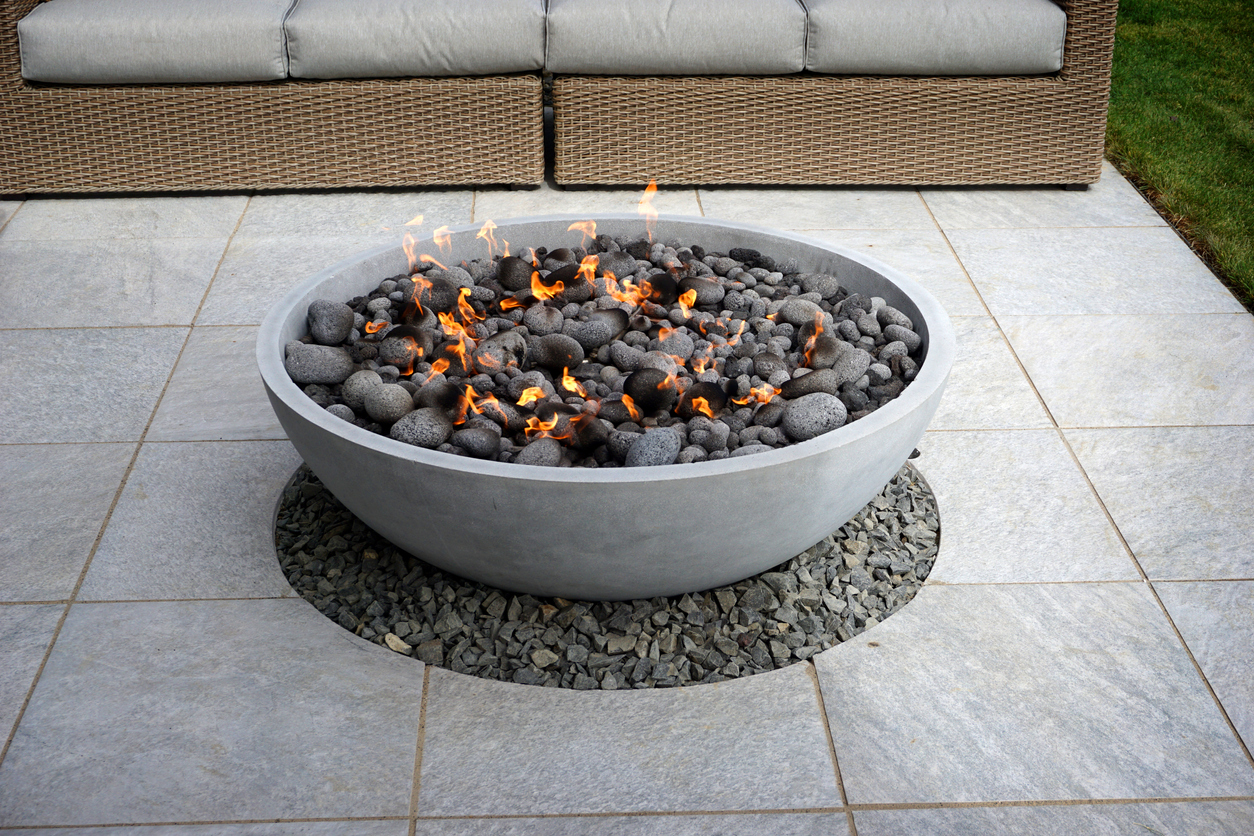 Fueled by natural gas or propane, a gas fire pit can be a "table" or "pit" of fire for your deck, patio, or backyard. It is largely for appearance and enhancing the landscaping of your outdoor space, but also serves as a source of warmth in cooler weather and a focal point for family get togethers, parties, and social gatherings. Fire pits come in many designs and can be anything from an individual burner with a simple base or coffee table-looking piece that is flat and coverable.
Benefit #10: Easy to use
One of the major advantages of a gas fire pit, especially compared to a wood-burning fire pit, is that they are extremely low maintenance and easy to use. There are no ashes to clean up, no wood to gather or purchase, and zero time wasted in getting your fire up and running precisely when you want. Gas fire pits are convenient and provide light and heat instantly. And perhaps just as importantly, there is no waiting when your night has ended and it's time to turn your fire off. You will also not have to worry about embers re-igniting your fire in the middle of the night.
Benefit #11: Good Investment
A high-quality outdoor gas fire pit is usually more expensive than a wood-burning fire pit, but there is good reason for that. Although features of any given fire pit allow for a range of prices, the true value of a gas fire pit is in its safety, convenience, and durability. What value do you place on the peace of mind knowing that your family is safe? Or, what is it worth knowing that a gas fire pit will survive the harshest of outdoor conditions year after year? Replacing your fire pit, for some, is a nearly annual event, but not so with a well-built gas fire pit. Of course, it's impossible to forget that a gas fire pit can be purchased in every design imaginable, and that it can be customized to match virtually any décor or landscape design from modern contemporary to a rustic "up-at-the-lake" cabin feel.
---
If you ever have any questions, please call our knowledgeable team at CopperSmith at 952-800-7514 or contact us online. We're always here to help you create your dream space.