Using A Chimney Style Range Hood To Vent Cooking Smoke
What is a chimney style range hood, and why are these types of hoods, like our Colorado Signature SX11, becoming so popular? Sometimes called an exhaust or extraction hood, these types of range hoods are becoming very popular with home owners who are designing their own home and home owners in the process of renovating their kitchens. They contain a mechanical fan, a grease filter, and a capture panel or skirt for the various types of rising air. These range hoods are basically used to vent the air over a cooktop created while making a meal and keep your cooking space clean and safe. Keep reading for kitchen decoration tips and the pros and cons of chimney style range hoods. From buying new to getting a range hood filter replacement, we have you covered.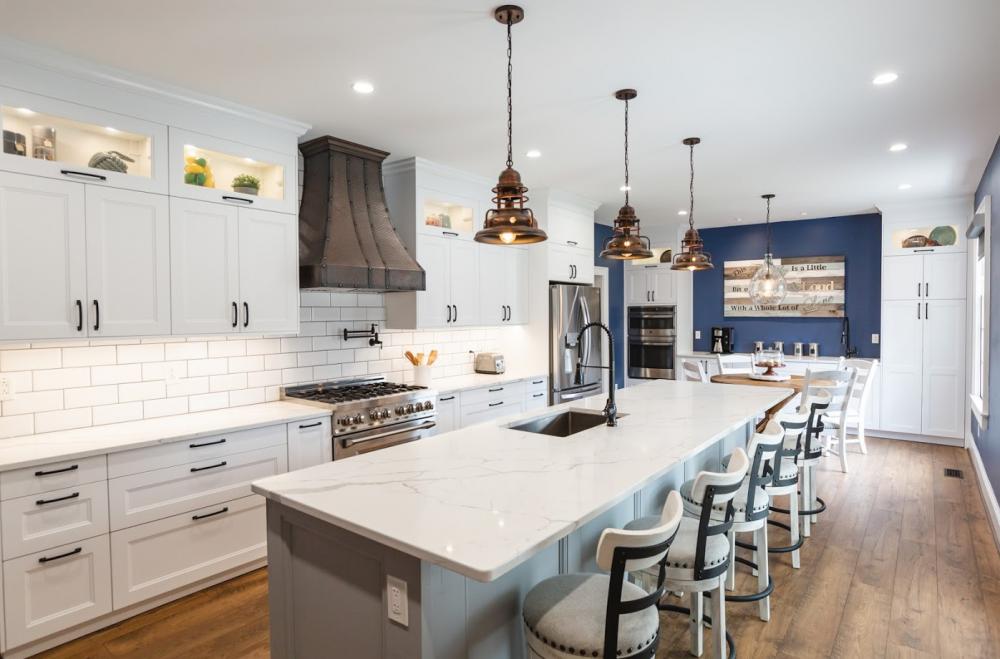 A great choice for range hoods
The chimney style type of range hood is a great choice, whether an island design or mounted to a wall, like the Artisan AT3, our handcrafted wall mount range hood. It is also relatively easy to install. By putting one of these models in your kitchen, you're able to prevent smoke and steam created while cooking from flooding into your kitchen. Not only does the under cabinet range hood vent outside and protecting the air quality in your kitchen, it's also helping with air circulation.
Installing this type of akdy range hood can create air flow and ventilation where previously there was none. If you've ever been to a friend's house who has one of these chimney style hoods, you know what a difference it can make when it comes to excess, unwanted smoke and steam. All of it just gets pulled straight up through the vents and keeps the rest of your kitchen free for cooking and socializing.
Keep your kitchen clean
Cut back on grease and keep it all absorbed with the help of a range hood. Grease contained in steam can build up on the surrounding walls and look unappealing, as well as be nearly impossible to clean off yourself. The hood on these models catches fumes and upcoming heat, smells, steam, and smoke, and safely ventilates up a chimney flue and through a vent with ease. Best of all, you can adapt these types of gold brass range hood to your style and needs by either mounting them on the wall or installing them above an island.
Pros
Helps vent odor as well as smoke, steam, combustion products, airborne grease, and heat
Aids in the circulation of air in a kitchen
Keeps your smoke alarms from sounding- Improves air quality in an enclosed space
Choose from wall mounted or island style
Your choice of with ducts or without Many different models of this type of range hood are available to choose from
Prevents grease from building up on surrounding surfaces and appliances
Stylish models add a unique touch to your kitchen Feel like a professional chef as you create your masterpiece meals
You can select a model that has special features, such as food warming and automatic heat sensors
You can choose from hoods by reliable brands such as GE, Kenmore, Broan, and more
Built-in lighting helps you illuminate your cooking space
Select from different materials to match your kitchen's interior design
Cons
Some models are louder than others (check cubic feet per minute ratio; the higher the CFM, the louder the hood)
Price range can vary- Requires certain amount of space
Usually requires professional installation.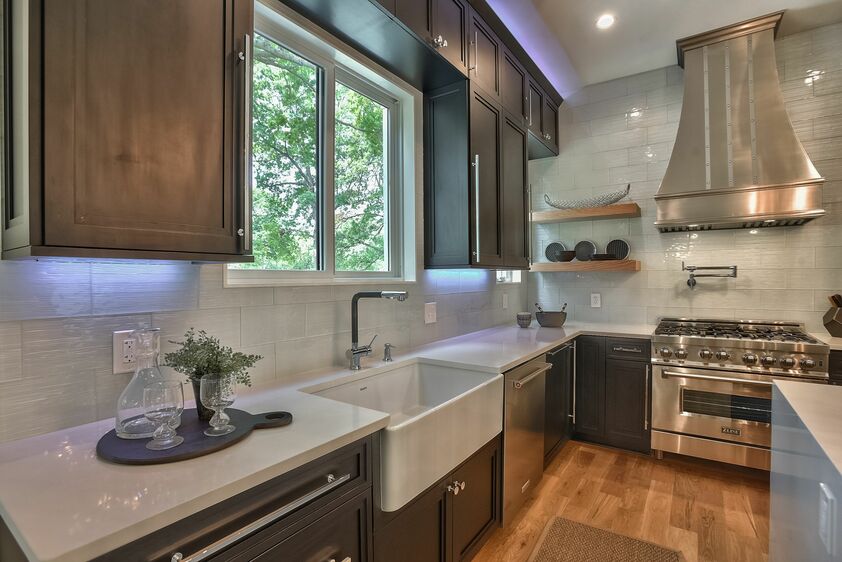 From copper to bronze to brass to stainless steel and far more, there are many types of range hoods to choose from. You can select from many different varieties, styles, and brands including the z-line 48 range hood. No matter what you choose, you'll be creating a more sanitary and safe space to create meals for friends and family. No matter what type of Chimney Style Range Hood you get, you'll be sure to be happy with the results. Illuminate your cooking and eliminate smoke, odors and more. So, follow this kitchen decoration tip: check out what this type of shaker range hood can do for your kitchen today.