Sink Accessories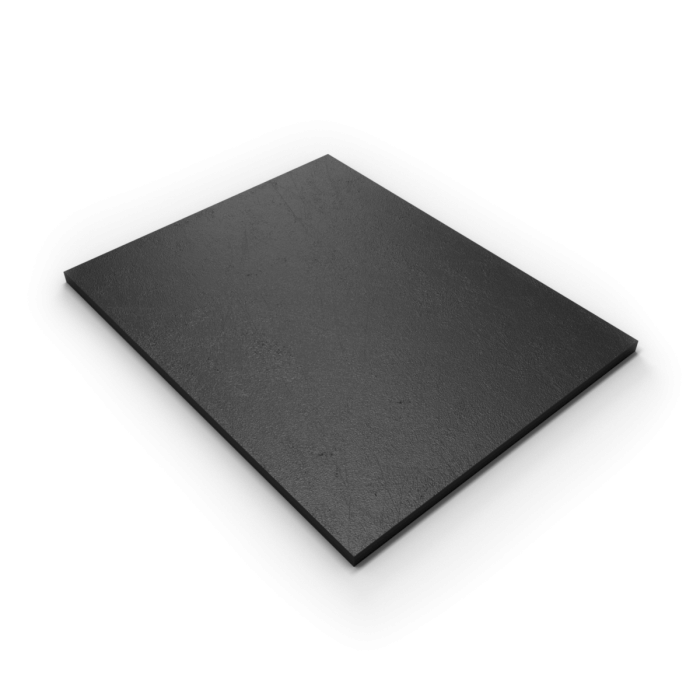 Black Cutting Board
CSS-ACC-04
Black Cutting Board
Are you looking to add a sleek and modern accessory to your kitchen? A matte black cutting board such as this is the perfect tool both for preparing meals and adding a pop of style to the modern-day kitchen. Crafted from sturdy, non-porous black plastic and measuring ½" thick, this black cutting board has the appearance of leather and the durability to last for years to come. While plastic cutting boards are sometimes known to dull knife blades, poly plastic is more pliable, making it a safe alternative that doesn't harm your blades. From fruits and vegetables to herbs and meat, even the most novice of home cooks have a use for cutting boards–sometimes on a repeat, daily basis. That's why it's important to find a board on which you can depend. The best cutting board offers a non-slip surface that allows you to cut, chop and slice without incident. It is also easy to clean and sizable enough to meet all your needs. With this black cutting board, you get all this and more. 
Do you have a large kitchen with plenty of counter space? Or perhaps you have a smaller, apartment-style cooking area. Either way, this board is custom-made to order so you can get exactly what you need in terms of a preparation area that fits on your countertop or copper sink. And unlike many wood cutting boards, this board's non-porous design helps prevent bacteria and cross-contamination. This is especially useful when prepping multiple different foods because you can clean it in a matter of minutes and move on to the next food item without the risk of salmonella. Another major benefit is the black cutting board's lightweight design. In turn, it is easy to store, place in the dishwasher, and move around as needed. If you've never considered a poly cutting board in the past, now might be the time, no matter if you're a culinary expert or a casual  home cook.
Made from highly durable poly plastic

½" in thickness

Cut to your size preference for optimal fit in your workspace

Lightweight and space-efficient

Incredibly easy to clean and sanitize

Features a non-porous construction that prevents bacteria and debris from being trapped

Gentle on a knife's edge

Boasts an attractive matte black design that blends into any kitchen
Specifications
Downloads
No current downloads
"The quality of their work is unsurpassed! Totally exceeded our expectations. Customer service was phenomenal! I would highly recommend to anyone and everyone!"
Julie
"Our experience was excellent. Communication was awesome from the company and the final product was GREAT quality and EXACTLY what we wanted."
Chad
"Absolutely beautiful product--everything I wanted and more!! The wooden crate it was packed in was just as nice! Highly recommend!"
Tracy
"Received excellent customer service, and great advice from the World Coppersmith experts. Loved the sink and hood I purchased … they're truly are pieces of art."
Barbie
Superior quality starts with design.
We tirelessly work to ensure every detail of your masterpiece is handcrafted to perfection. We work with heavy gauge metals not only for their durability, but cleaner and more refined finished look. Carefully selecting only premium accessories ensures your product not only looks fantastic - but functions flawlessly.

Made from natural materials, our products age beautifully and are a sustainable choice for the home.
Landfills are overflowing with products built from unsustainable materials. CopperSmith works extensively with recycled materials, and continually works to reduce the carbon footprint of it's operations.